Latest news
Christopher Webster
[Celluloid 05.02.08]
news
scifi
horror
[EDITORS NOTE: Apparently this might be untrue, which just sucks.]
A while back we reported that British comedy duo Simon Pegg and Edgar Wright (Hot Fuzz, Shaun of the Dead) would be capping of their genre trilogy with a little film called The World's End. Of course we've got our fingers crossed that it will live up to its title and be heavy on the apocalyptic angle but now there's a new part to the saga. In a recent FSX Radio London interview Wright admitted to plans to remake Gorgo, MGM's 1961 not-Godzilla-but-still-a-pretty-sweet-giant-monster movie classic. Whether this news is linked to The World's End project is unclear, though it seems that Gorgo is definitely on the drawing board for Wright in the future. And the best part is; he plans to do it old school with guys in rubber suits. How fun does that sound?
Our post on The World's End
News broke through
RJ
You might also like
Avery (14 years ago) Reply

Yes,the director is now quoted as saying that it is untrue and he in in no way involved in any "Gorgo" project or man-in-suit feature.What a shame.That would have been a lot of fun.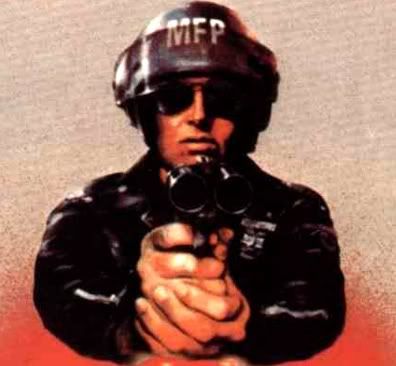 agentorange (14 years ago) Reply

Heh sorry everyone. This is one of the those cases where I probably should have done some more digging before posting. My own excitement for rubber suited monsters took hold I'm afraid.

tony trammell (13 years ago) Reply

I'm a sci-fi artist who has already designed an updated version of Gorgo. Which can be found on yahoo web search key words Gorgo, Godzilla, dinosaurs, dreamshipart

joseph (12 years ago) Reply

A remake of GORGO could be incredible! But they have to stick closely to the physical appearance of the original. She's unique and COLOSSAL! Bigger than any other giant monster. How about that ending scene when she puts her foot in the ring and the baby is literally up to her ANKLE! GARGANTUAN!! True, her size changes in other scenes, but that's the size the remake should stick to!

Leave a comment