Latest news
Christopher Webster
[Celluloid 05.13.08]
post apocalyptic
movie
news
With the coming of this first teaser poster for Gil Kenan's cinematic adaptation of Jeanne DuPrau's novel "City of Ember," comes the question of whether or not this film is Quiet Earth "safe," in terms of it's position on the 'ol QE PA meter. 'Cause even though children's fantasy flicks are usually the furthest thing from our radar, we've remained quietly intrigued to learn just how grim Tom Hanks and the director of Monster House are willing to go with the film that is set to drop in October. The novel, though clearly targeted at a youth demo, is intensely dystopic and truly post-apocalyptic in nature. So I ask again, Will City of Ember be the first Post Apocalyptic Children's film? Synopsis and stills after the break.
Synopsis:
"It is always night in the city of Ember. But there is no moon, no stars. The only light during the regular twelve hours of "day" comes from floodlamps that cast a yellowish glow over the streets of the city. Beyond are the pitch-black Unknown Regions, which no one has ever explored because an understanding of fire and electricity has been lost, and with it the idea of a Moveable Light. "Besides," they tell each other, "there is nowhere but here" Among the many other things the people of Ember have forgotten is their past and a direction for their future. For 250 years they have lived pleasantly, because there has been plenty of everything in the vast storerooms. But now there are more and more empty shelves--and more and more times when the lights flicker and go out, leaving them in terrifying blackness for long minutes. What will happen when the generator finally fails?"
A very empty, yet
Official City of Ember website
You might also like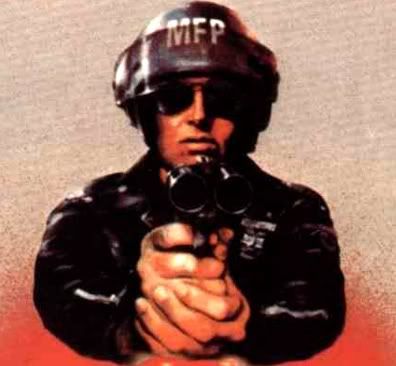 agentorange (14 years ago) Reply

No teaser trailer yet, just the teaser poster you see at the top right. The first teaser is expected to drop with Prince Caspian though so we should have it soon.

As far as the release date, it's officially October 10th.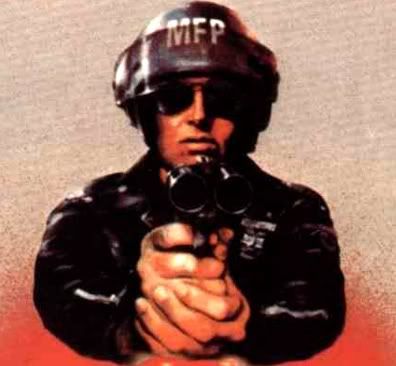 agentorange (14 years ago) Reply

I just realized I should have qualified the question by saying "not including anime." After all, there are loads of great Japanese films targeted towards children that feature a post calamity landscape.

"Nausicaä of the Valley of the Wind," anyone?

Cyberhal (14 years ago) Reply

looks like Bill Murray, how strange.

Hot Fuzz (14 years ago) Reply

Yep, that's Mr. Murray. It also stars Tim Robbins, Martin Landau, and The Office's Mackenzie Crook (the British Office that is). Not sure how I feel about that cast.

Cyberhal (14 years ago) Reply

definitely not going to be Pitch Black

Joshua Glenn (14 years ago) Reply

I've responded at length over at my blog, Brainiac:
http://tinyurl.com/4g2cqc

The short version of my answer is: "City of Ember" is probably the first post-apocalyptic movie openly aimed at the under-18 crowd. But there have been others.

1) "Teenage Cave Man" (1958), starring 25-year-old Robert Vaughn as a character known as The Symbol Maker's Teenage Son. In this Roger Corman-directed SF movie, a tribe of primitives struggle to survive in a barren wasteland; Vaughn's character defies tribal law and crosses a river into a lush land inhabited by a burned monster who turns out to be... a 500-year-old survivor of a nuclear holocaust. Vaughn later called it the worst movie ever made.


2) "Mad Max Beyond Thunderdome" (1985). The first two "Mad Max" movies were intended for adults, sure... even though the second one is narrated by the Feral Boy. But the third installment in the series, in which Max is rescued from the usual Mel Gibson crucifixion scene by a band of nubile Australian teens and adorable children, wasn't. It's a kid-friendly post-apocalyptic scenario.


3) "Terminator 2" (1991). Again, although the first "Terminator" movie was intended for adults, this one was for the teens. Or tweens. Starring 14-year-old Edward Furlong, the movie recast Ahnold, formerly a terrifying cyborg, as a terrifying cyborg who turns out to be awesome with kids and even a father figure of sorts. Note that A.S. filmed "Kindergarten Cop," in which he plays pretty much the same role, around that time.

Anonymous (14 years ago) Reply

Very true about Thunderdome, but I would argue that Terminator 2 was rated "R" at a time when it was far less likely that underagers were getting into the theater to see it. I think it just seems tweeny in retrospect.

quietearth (14 years ago) Reply

Well it seems Brainiac, The Boston Globe and io9 have responded and I have to agree with Brainiac (The Boston Globe doesn't agree). I think this or Wall-E will be the first PA FILM, now I say film because I can think of 2 children's PA TV shows right off the top of my head. And when we say PA kids flick, we mean aimed at kids, not that has kids in it or has a PG-13 rating.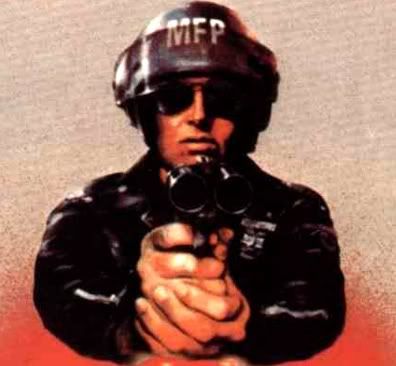 agentorange (14 years ago) Reply

Besides Tripods (which was a television show), I really can't think of a PA film that was targeted at kids with kids as the main protagonists. And that was what I was initially trying to get at.

All the popcorn films that people mention, like Waterworld, or Planet of the Apes, were targeted at very broad audiences and not just kids. City of Ember is based on a kids book that is studied by children in grade 4.

In terms of demos, this is not even in the same ballpark as T2 or Mad Max: Beyond Thunderdome.

Leave a comment