Latest news
quietearth
[Celluloid 05.15.08]
post apocalyptic
movie
news
Our trusty agentorange reported not 2 days ago about this film which I've been ignoring since I first heard of it. Boy was that stupid. A tale about an underground city built to protect the last of humanity, but only to last 200 years, the story follows 2 youngsters as they try to figure out whats going on as the lights fade. I HIGHLY recommend checking out the trailer, it's so well done I don't care if this is a kids movie, I'm now dying for the release date of October 10th. Check the trailer after the break!
Thanks to Marina at
Row Three
for the embed headsup, werd.
You might also like
Anonymous (14 years ago) Reply

The production design looks awesome, "Mid-century Modern-punk", but the premise looks like a large cast variant on Blast From The Past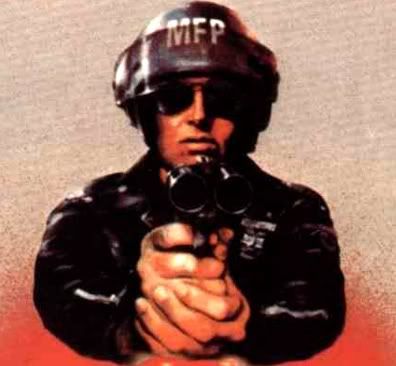 agentorange (14 years ago) Reply

Well that certainly exceeded my expectations... Definitely aimed at kids but the design is pretty mind-blowing. Like a PA Harry Potter. Man, I'm really looking forward to this now.

G.H. (14 years ago) Reply

Wow, that looks good. Sort of reminds me of the underwater city Rapture in Bioshock. And it has Toby Jones, who was awesome in the mist.

Dave Kellum (14 years ago) Reply

I've SOOOO got to see this...

Jason (14 years ago) Reply

This movie is based off a sci fi book from the 60s or 70s, read it in middle school. Its actually part of a series.

Leave a comment