Latest news
quietearth
[Celluloid 05.18.08]
movie
news
western
Yup, everyone wants to be Sergio Leone, and after Takashi Miike's Sukiyaki Western Django, Kim Ji-Woon's decided to get in on the action and made this "Oriental Western" which has to do with the story of three Korean outlaws in 1930s Manchuria and their dealings with the Japanese army and Chinese and Russian bandits. The film is playing out of competition at Cannes and will hopefully dropping for us sometime soon, because I have to say I'm really digging the genre-bending that's going on now. The footage looks spectacular and the 80s soundtrack they have on it just makes it seem so whimsical, so check it out after the break.
via
KFCCinema
You might also like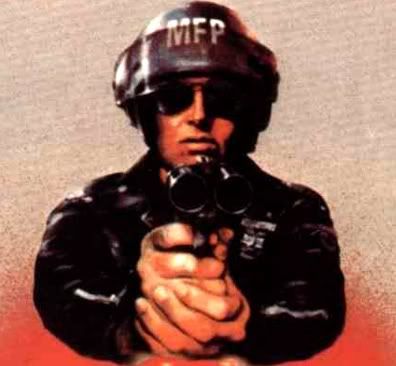 agentorange (13 years ago) Reply

Ahh, nice new poster. Very Good the Bad and the Ugly with the circle gunfight.

Leave a comment