Latest news
quietearth
[Celluloid 05.21.08]
zombies
movie
news
scifi
horror
Eric Bilodeau, the director of photography on this no-budget stunnery, just got in touch with us regarding Hunting Grounds, and all I can say is wow! Filled with some great cgi and scifi outlay, the film is shot in the Canadian wilderness, specifically in the province of Quebec. Here's a synopsis:
"In our future, Nature is restricted and Virtual games now provide both the landscapes and the hunting grounds. A group of hunters will make it outside for a traditional hunt. Little do they know about what awaits them in the wild. Hunting Grounds is the beginning of a small saga, about hunting, reality and perception. See the rise of the hunter and the selection of it's prey."
What's even better about this whole situation is that Eric did special effects for the great PA short film
Zordax II
and also worked with Simon Boivin who is doing the upcoming PA short
2027
. Dang, small world in Quebec! We have the youtube trailer after the break but I would recommend skipping that and going directly to their website for a high res version.
Official site with high res trailer
You might also like
Anonymous (14 years ago) Reply

Very poor voice over, its embarrassing, trailer edit is boring, sorry.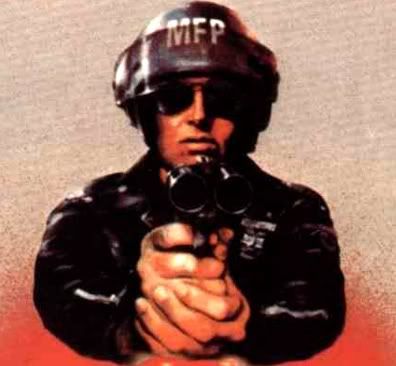 agentorange (14 years ago) Reply

The voice over isn't the best for sure but these boys from Quebec are really blowing me away with their ambition. It looks like there are loads of awesome SFX for a venture with such limited resources and that poster... snazzy.

Jeff (14 years ago) Reply

Can you just imagine trying to outrun the Z's in the snow?
Movies from Quebec...can you say Cronenberg...

Leave a comment