Latest news
quietearth
[Celluloid 05.27.08]
movie
scifi
poster
Our friend James L. Frachon got a poster for the upcoming flick Iron Sky and was kind enough to send us a picture (and I'll get the poster in a few weeks, muaha!). I thought I'd share it considering I couldn't find this one anywhere and it looks pretty sweet, it says "There are Nazis on the moon!" and shows a bunch of flying saucers coming down, then below that it says "BUY WAR BONDS!".
Here
is our first post with the teaser and check out a higher-res version of the poster after the break.
You might also like
Dave Kellum (13 years ago) Reply

I so want to see this...!!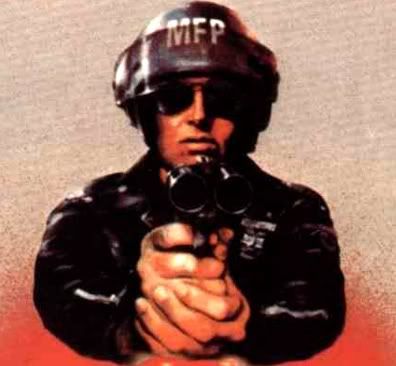 agentorange (13 years ago) Reply

Everything in the world that's cool happens at Cannes... Big up to Franchon for the poster!

Rigi (13 years ago) Reply

Damn, we haven't even gotten any of these back to our office ourselves! They're still packed with the Cannes stuff. Soon, soon :D

Leave a comment