Latest news
quietearth
[Celluloid 07.13.08]
post apocalyptic
movie
news
From our friend Avery comes word of a film slated for 2009, and while it's still in pre-production it's apparently won the best screenplay award at a couple of fests. While there isn't really much available on this, here's a rundown:
"When the Earth is invaded by carnivores from space, the entire planet is covered in a matter of hours. The creatures swarm by the billions, blocking out the sun and eating everything in their path like piranha. A handful of survivors takes shelter in a run-down farmhouse on a dying farm, trying in vain to barricade themselves against the onslaught. But as the crumbling house continues to give way to the insatiable swarm, the humans realize no help is coming for them. And they begin to discover that there is more to the swarm than originally thought."
We'll keep watching.
You might also like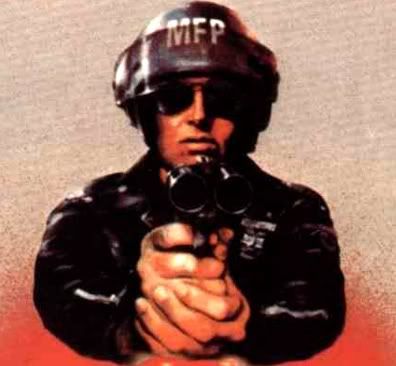 agentorange (14 years ago) Reply

This sounds really cool. Like Pitch Black meets Night of the Living Dead.

Freez (13 years ago) Reply

will this get a release?

Leave a comment