Latest news
quietearth
[Celluloid 07.18.08]
post apocalyptic
news
book
We covered Jeff's first nanotech PA novel
Plague Year
and
loved it
and now the followup
Plague War
will be shipping on July 29th! The story revolves around nanotech gone haywire which blankets the Earth up to 10000ft. Above this marker is the only elevation humans can survive at. There's a few goverments left fighting over these high places, and from Amazon:
"Researcher Ruth Goldman has developed a vaccine with the potential to inoculate the world's survivors against the nanotech plague that devastated humanity. But the fractured U.S. government will stop at nothing to keep it for themselves."
You can
read the first chapter here
. You can also pre-order the book
at Amazon
. Check for the book trailer after the break.
You might also like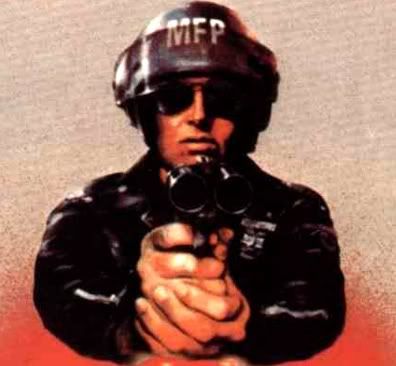 agentorange (12 years ago) Reply

Doomsday DVD and Plague War out on the same day! July 29th is gonna be one PA-tastic Tuesday.

2012 Guy (11 years ago) Reply

This is a great book, I just finished reading, it trying to get Plague War.

Leave a comment