Latest news
Christopher Webster
[Celluloid 08.07.08]
post apocalyptic
trailer
news
comic
While some of Mike Perkins' character studies raised a few quizzical eyebrows from readers a couple of weeks back, Marvel Comics' adaptation of "The Stand" is still looking pretty solid to me. Just try to focus on the visuals in this trailer and ignore the ever so serious voice over. Expect the Stand to hit comic stores on September 10th at dum dum dum.... midnight! Trailer and full press release after the break.
Something has gone wrong…terribly wrong. Imagine if what you thought was just a common cold ends up as an epidemic that has the potential to wipe out the entire Earth's population! The apocalyptic battle between good and evil based on the classic best-seller by Stephen King, beginning in The Stand: Captain Trips #1 (of 5) by Roberto Aguirre-Sacasa and Mike Perkins, is almost here and now you can see an exclusive look at this breath-taking series in a new online trailer you can watch right here.


As the anticipation builds to a fever pitch for this new series, Marvel is pleased to debut this exciting trailer! The Stand, often noted as Stephen King's best work, takes fans on a breathtaking roller coaster ride of events leaving them craving more!
The next big Stephen King event starts now and be sure to head on over to Marvel.Com for a preview of this soon-to-be classic series before it goes on-sale September 10th at midnight openings across the country!
You might also like
G.H. (10 years ago) Reply

Comic books have trailers now? When did that start happening.... The visuals do look pretty good, looking forward to it. Not looking forward to dealing with socially inept comic book store owners though...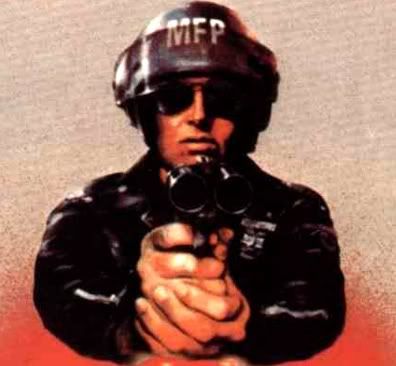 agentorange (10 years ago) Reply

Heh, nice *winks*

. (10 years ago) Reply

I'll wait until it gets released in one graphic novel format.

Wilcoy (10 years ago) Reply

Wow, It sure peaked my interest can't wait...

wanghis khan (10 years ago) Reply

wow, now get a decent version of 'Salem's lot out already, the comic needs to make up for the, while not horrible, less han awesome made for TV movies, then maybe it'll get a good shot in the theaters

Chebbo (9 years ago) Reply

Not sure how serious your comment was, but not also comic retailers are socially inept.

Comic trailers have been common place for years, to anser your question too.

C.

Leave a comment