Latest news
Christopher Webster
[Film Festival 08.13.08]
movie
news
horror
As many of you know, I'm Quiet Earth's resident beaver pelt wearing, igloo dwelling, Canuck correspondent. What you probably didn't know, is that I also happen to lived in the absolute worst city in the entire country when it comes to being able to attend some of the more interesting film fests Canada has to offer; Edmonton Alberta. Yep, the city is basically a cultural vacuum and I'm stuck here floundering to keep up with indie cinema the world over. But luckily there are those here who believe "Deadmonton" could be oh so much more than giant malls and oil sands. They're Matt Acosta, Derek Clayton, and Kevin Martin, organizers of the city's
Deadmonton Film Festival
and today I salute them. Once known as Return to Odd, the Deadmonton Film Fest has been building itself slowly, to now feature some of the wildest, most radically crucial first run films in the world. Just check out the line-up of films they've got for me this year. Bruce Campbell's
My Name is Bruce
, Yoshihiro Nishimura's
Tokyo Gore Police
, Rodrigo Gudiño (Mr. Rue Morgue himself) and Vincent Marcone's
The Facts in the Case of Mister Hollow
, Joey Evans'
Bubba's Chilli Parlor
,
Wicked Lake
, and
All the Boys Love Mandy Lane
. They're even screening a print of one of our faves around here
Phantasm
for God's sake! Considering this is the best thing that's ever happened in Deadmonton history you can bet we'll be covering the event.
via
Dread Central
You might also like
G.H. (13 years ago) Reply

Sweetness. I had totally forgot about My Name Is Bruce.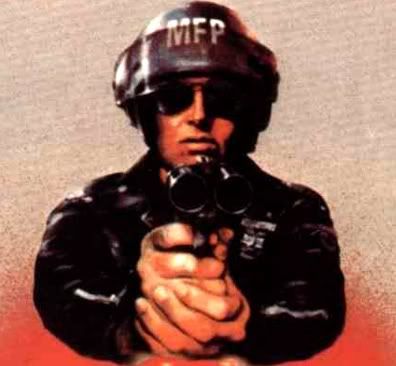 agentorange (13 years ago) Reply

Totally G.H., we gotta go.

Leave a comment