Latest news
Christopher Webster
[Celluloid 09.10.08]
movie
news
horror
fantasy
If you're anything like me then you're getting excited about seeing the dark fantasy worlds of pulp writer Robert E. Howard come alive in both the Conan reboot and Michael Basset's upcoming Solomon Kane. Of course if you're like me, then you're probably also a little trepidatious about any filmmaker's ability to get right all that your imagination envisioned while reading Howard's bold and adult stories. Well fear not! After seeing seeing some early concept art for the film, I think its safe to say that we can all rest a little easier knowing that, however good or bad Solomon Kane turns out to be, Basset and the gang at least did their homework. Hearkening back to the genius work of Frank Frazetta, these images are a good sign that Solomon Kane will bridge the line between fantasy and supernatural horror and give us a dark adventure story worthy of words of the character's creator. Check out seven pieces of art from the production after the break.
More on Soloman Kane in episode 1 of Michael Basset's
Video diary
You might also like
S (14 years ago) Reply

Wait, is this a medieval zombie film?
I've been waiting for one for ages!
It's so obvious, yet nobody's done it yet - Why is that?


Btw, you should probably remove the 'clear' button from the submit form..
I love writing entries again because i accidentally pressed a button that has no purpose.

Michal (13 years ago) Reply

Solomon Kane ain't medieval. This is the 16th Century, early modern period...if you read the stories, you'd know Kane ends up spending a lot of time in unexplored Africa.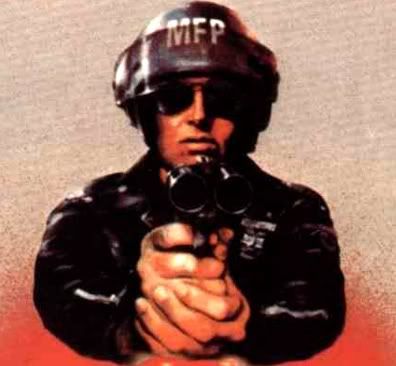 agentorange (13 years ago) Reply

I've read every single story and poem and honestly I'm glad Bassett's not following them verbatim. As much as I love Howard's writing, most of the Africa stuff is boderline bad taste anyway. This is an origin story.

Leave a comment