Latest news
quietearth
[DVD News 09.24.08]
news
dvd
Admittedly I've been slacking doing the DVD releases, most especially when it's my turn (sorry AO), so I'm going to try and do better now. Yesterday saw the releases of only a few noteworthy things, but one of them I didn't even know was getting releases, and that's the British gangster flick
Jack Says
. Next up we have Dario Argento's trilogy topper
Mother of Tears
which got some poor reviews, so don't blame me if you buy it. Next we have the Asian horror film
Re-Cycle
which is about a writer who opens a doorway for the supernatural. Lastly is the fantasy martial arts film
Dororo
. Trailers, synopsis and amazon links for all after the break.
Jack Says
Purchase at Amazon
Waking up blood-soaked in London next to a dead body, Jack has amnesia, but just enough wits about him to disappear before the police arrive. A photgraph and a scribbled address draw him to Paris to visit Erin the Ex he can't remember. But a guy like Jack attracts trouble, and an encounter with the mysterious cabaret singler Girl X brings him to the attention of underworld figure Garvey. As he struggles to remember his former life and with the British police closing in on him, Jack finds his chances for happiness and a new life slipping away as he is dragged into a web of lust and deceit, with tragic consequences.
Mother of Tears
Purchase at Amazon
An ancient urn is found in a cemetery outside Rome. Once opened, it triggers a series of violent incidents: robberies, rapes and murders increase dramatically, while several mysterious, evil-looking young women coming from all over the world are gathering in the city. All these events are caused by the return of Mater Lacrimarum, the last of three powerful witches who have been spreading terror and death for centuries. Alone against an army of psychos and demons, Sarah Mandy, an art student who seems to have supernatural abilities of her own, is the only person left to prevent the Mother of Tears from destroying Rome.
Re-Cycle
Purchase at Amazon
When a bestselling novelist decides to write a horror novel, she opens up the door to a terrifying realm of the supernatural guided by one of her book's phantasmagorical creations now come to life. Trapped in a land consumed by everything forgotten and hidden, including the dead, she must now confront a secret from her past to return home. Filled with spectacular visual effects and spine-tingling twists, this chilling descent into the supernatural from the creators and star of The Eye is the next groundbreaking step in visionary filmmaking.
Dororo
Purchase at Amazon
A female warrior (Shibasaki) who was raised as a man joins a young samurai's quest to recover his body parts from demons and restore his dad's natural form.
You might also like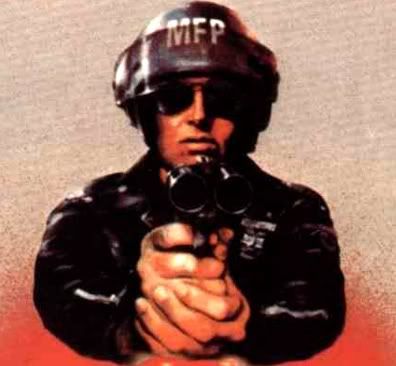 agentorange (12 years ago) Reply

That movie Doro looks so fun. I read that it was so popular that its being made into a trilogy. I gotta track that down.

Leave a comment