Latest news
quietearth
[Celluloid 11.12.08]
movie
news
action
noir
Dang, it's been one of those long days, lots of news, and I'm still not done. This is directed by Russell Mulcahy (Resident Evil: Extinction) so yeah I know.. but before you start giving it a thumbs down you really should check out the footage. It has a hint of noir, and while I found a much lengthier synopsis, you don't really want to know what happens before you see it, now do you?
"Thomas Jane as the title character and Ving Rhames as his rival, "Boulder." Malone, tough private eye, takes a job retrieving a case containing a mysterious secret. Bullets, fists, and blood fly as he fights through an army of thugs to protect the secret."
For such a plain looking guy Thomas Jane gets some seriously great roles, yup, he's turning into a badass. Trust me folks, you don't want to miss the blood, mayhem, and cool cars all to the tune of BAD TO THE BONE. You can watch the teaser
here
.
You might also like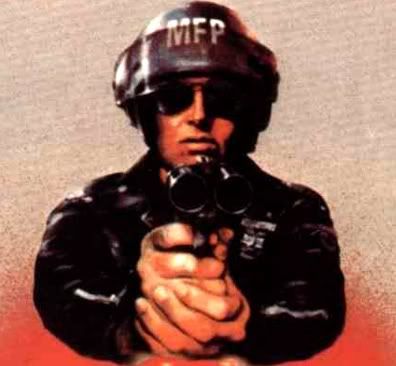 agentorange (13 years ago) Reply

Even though I hate that bloody song I gotta say that that was frickin' awesome!

Corey (13 years ago) Reply

There seem to be some newcomers, and they look AWESOME!!

Leave a comment