Latest news
Christopher Webster
[Celluloid 12.16.08]
post apocalyptic
movie
news
Not much available on Max Jacoby's upcoming PA drama
Dust
but I wanted to post about it because I was immediately struck by how much the film's synopsis and poster art reminded me of the early chamber work of Ingmar Bergman crossed with The Quiet Earth. It Looks to be very character driven involving a last threesome on earth kind of deal.
Elodie and Elias are sixteen-year-old twins who live by themselves in the shadow of the dam of a man-made lake. We slowly find out that the world they are living in is depopulated, except for a few scattered survivors with whom they have no contact. Surrounded by this total emptiness, Elodie and Elias have gotten closer to each other than ordinary twins.


One day, on their way home after bathing in the lake, they discover Gabriel. He is a boy slightly older than them who just escaped a vicious attempt on his life. The twins agree to hide him at their place so he can recover from his wounds. This out to be a fateful decision: soon, Gabriel and Elodie fall in love with each other. Although they try to hide it from Elias, he is bound to find out eventually that he has lost his sister to someone else.
The conflict that slowly developes between the three teenagers is amplified by the isolation they find themselves in. Living in this empty world, they have no one else to turn to but themselves. This only serves to complicate an already tense situation which have dire consequences for one of them.
This film marks two PA films called Dust coming in 2009. It is currently in post-production so here's hoping we see some trailerage soon. To read about Drew Maxwell's Dust click
here
.
You might also like
Anonymous (13 years ago) Reply

A quick google search came up with some pics:

http://www.citizenside.com/en/photos/arty-news/2008-11-02/10340/dust-from-director-max-jacoby-movie-set.html

http://news.tageblatt.lu/news/117/ARTICLE/6960/2008-11-03.html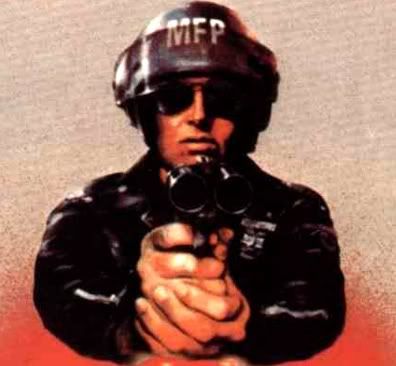 agentorange (13 years ago) Reply

Awesome thanks anon. Not the most revealing pics but cool to see the crew working behind the scenes.

Leave a comment