Latest news
Christopher Webster
[Celluloid 12.23.08]
movie
news
There were a couple things that struck me when the team's favorite films of 2008 mini-lists started trickling in last week. First was that Wall*e, a film that seems to be on every critics' list this year was nowhere to be found and second, only a fraction of the films actually saw wide releases in 2008. In fact, a few of the films you'll see listed were actually completed in earlier years but because they found their way into theatres or on DVD in 2008 they ended up trumping some of the crap that's been topping everyone else's lists (I love you Mr. King but Death Race? C'mon!).
After the break you'll find all of our 5 favorite films of 2008. Having to pick only five films out of quite a stellar year caused a few groans from the QE gang (and some even refused to go to five at all because of indecision) but, for me anyway, having to bite your nails and muscle through the tough choice gives the lists more gravitas... but that's just me.
After the break you'll find the lists each with links to reviews, interviews, trailers and more. We hope you enjoy taking a trip back through the year and maybe even adding some titles you missed to your must-see-lists. We'd love to read your own fave 5s as well so feel free to leave your own choices in the comments!
Quiet Earth:
5.
Shotgun Stories
4.
The Road to Nod
3.
Natural Causes
2.
Cthulhu
1.
Pop Skull
Agent Orange:
5.
Mutant Chronicles
4.
Doomsday
3.
The Signal
2.
Timecrimes
1.
The Fall
Cyberhal:
5.
The Zombie Diaries
4.
Last House in the Woods
3.
Doomsday
2.
Eden Lake
1.
Let the Right One In
Pojectcyclops:
5. [Rec]
4.
Man on Wire
3.
Blade Runner: The Final Cut
2.
Encounters at the End of the World
1.
Idiots and Angels
Ulises:
5.
Noriko's Dinner Table
4. Under the Same Moon (La Misma Luna)
3.
Cloverfield
2.
[Rec]
1.
The Dark Knight
Dr. Nathan:
4.
Mirageman
3.
Let The Right One In
2.
I Sell The Dead
1.
Home Movie
Bob Doto:
4. Vicky Cristina Barcelona
3.
Zombie Diaries
2.
On War
1.
Otto or Up With Dead People
You might also like
James Peel (12 years ago) Reply

Interesting choices. I owuld personall say:

1- Time Crimes
2- [REC]
3- Let The Right One In
4- The Zombie diaries
5- The Orphanage

Honourable mentions: Shotgun Stories, The Signal (parts 1 and 3!) and Neil Marshall's awesome Doomsday

Weyland (12 years ago) Reply

I thought Doomsday SUCKED!!!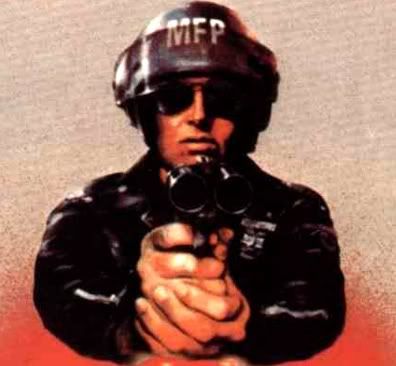 agentorange (12 years ago) Reply

I have to admit that Timecrimes was originally my choice for #1 as well but man, The Fall was just such a sumptuous and layered piece of storytelling.

Tarsem also deserves kudos for the casting. Catinca Untaru who plays the little girl is so natural. I'm shocked I haven't been seeing the title on more top critics' 2008 lists.

a boy and his blog (12 years ago) Reply

I think the orphanage is now one of my favorite movies of all time! The signal was good, but i was expecting more. Doomsday kicks all kinds of ass!

Lobster (12 years ago) Reply

Good lists guys. Just filled out my netflix queue a bit with any of those I have yet to catch.

sioux (12 years ago) Reply

I love Agent Orange for choosing The Fall for #1 - it is my #1 for the year as well!!! Long live Wallace the monkey!

projectcyclops (12 years ago) Reply

Don't mean to bitch but think there's been a mistake with my list. It should be:

5. [Rec]
4. Man on Wire
3. Blade Runner: The Final Cut
2. Encounters at the End of the World
1. Idiots and Angels

Orphanage definitely gets a special mention though, as does Waltz with Bashir.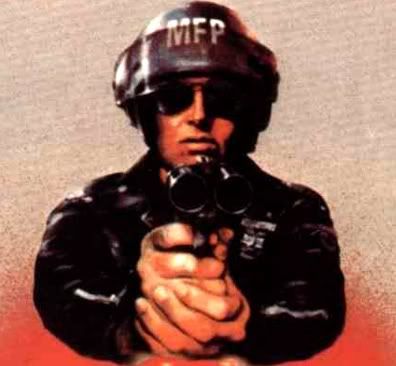 agentorange (12 years ago) Reply

Apologies projectcyclops. Consider the blunder fixed.

projectcyclops (12 years ago) Reply

Thanks man :)

Leave a comment