Latest news
quietearth
[Celluloid 01.08.09]
movie
news
horror
I was already sold on the footage before I even read the synopsis which is so cryptic, it hints that this could be something much larger then a simple horror film and I'm really hoping that's the case. Sole has produced many many horror films around Europe, the most recent of which he EP'd was
Zone of the Dead
which we are all greatly looking forward to.. and this is his directorial debut. I don't know if the teaser we have is a promo or if this is already in production, but it's definitely worth checking out.
An average day of an average summer in an average western metropolis.

A modern skyscraper is the crossroad of five destinies, five young folks that accidentally venture into a slice of Hell on Earth. And come face to face with the very essence of Evil. Pandora is set in a world and an era recognizably our own, in which torture and murder meet the comfort of daylight, prefiguring an apocalyptic horror that no society could bear to confront.
Teaser after the break!
You might also like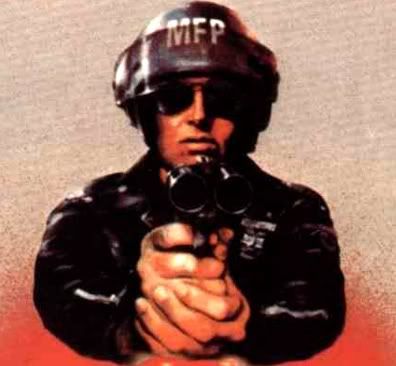 agentorange (13 years ago) Reply

This sounds and looks truly stellar.

jeremy (13 years ago) Reply

Incredible

supergirl (12 years ago) Reply

like the movie..like the director:)

joeblow (11 years ago) Reply

Did this movie even release.....at all? I can't find any info on it anywhere, and there's a billion other movies and subjects using the term Pandora which doesn't make the search any easier.

The trailer looks interesting, but it googles as if it never existed.

bonethug (11 years ago) Reply

seriously i did the same research and never found this movie... and i was interested in seeing it... any one can help me wit that?

Nick (11 years ago) Reply

Yeah no shit. This movie looks too good to be true unfortunately...

Leave a comment