Latest news
quietearth
[Celluloid 03.04.09]
post apocalyptic
news
short
It was the
beginning of last December
when we first reported on this short which included stills, and with the beautifuly photography we've been eagerly awaiting more. Shot on Red One, this little teaser unfortunately doesn't give us much, but it's cool nonetheless.
After being isolated for a long time in an underground bunker following a nuclear war, a woman named Marie decides to put an end to her life…
Teaser after the break.
You might also like
Tim (13 years ago) Reply

You're right. This isn't much, but its "misty" quality seems to be right for a nostalgic movie. Any word on whether it's going to be streamable?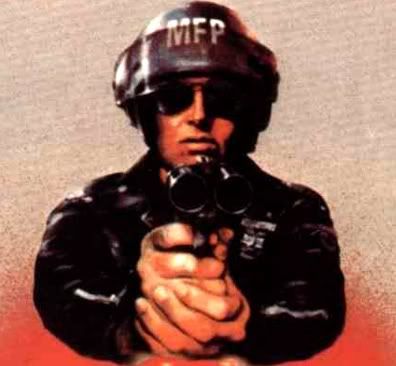 agentorange (13 years ago) Reply

That just peaked my interest. Great use of Edith Piaf. Her songs instantly make things romantic and dreamy.

Anonymous (13 years ago) Reply

Seriously? That's one of the most awful teasers I've ever seen. Half of it was a black screen.

Seriously. Come on.

Paul Doucet (13 years ago) Reply

Hi, I'm Paul Doucet.
It's not Edith Piaf singing, but a women who existed at the same time, calle Frehel.

There is very little things in this teaser for the only reason that i want to keep mosty story secret to avoid spoiling it.

We just have to finish the sound part before releasing the movie. So i don't know yet when it will be available, but soon enough, i hope.

Thanks for ur interest for bunker

Leave a comment