Latest news
Christopher Webster
[Celluloid 03.05.09]
movie
news
fantasy
So yeah, I'm probably going to get fired for reporting this but Leonardo DiCaprio's production banner, Apian Way, is working with Warner Brothers to develop a remake of the classic 80s fantasy flick
The Never Ending Story
for release in 2011. The film is to be produced by Frank Marshall and Kathleen Kennedy.
When I was a kid I probably watched this movie 50 times. It seemed to always be playing in the background of every birthday party I ever went to (along with Empire Strikes Back of course) so there's a whole lot of weird sentimental crap attached to this one. So yeah, if this ends up being my last post around here, it's been great folks!
You might also like
pn (11 years ago) Reply

oh that's a shame, I've enjoyed reading your posts good luck with your future endeavors, whatever they may be.

quietearth (11 years ago) Reply

he's not getting fired, just reprimanded :)

WuMing (11 years ago) Reply

absolutely not happy about the news. The only hope we remain is to wish remake include "never filming chapters". Reed the book!
Sorry for my english

projectcyclops (11 years ago) Reply

I always liked Dark Crystal myself.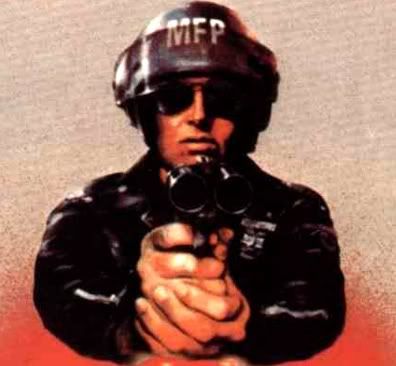 agentorange (11 years ago) Reply

Well you're in luck projectcyclops because as far as I know Dark Crystal 2 (I forget what the actual title is) is still coming I think. I also kind of like TDC. It holds up much better than Labyrinth that's for sure.

unfun (11 years ago) Reply

Kill the messenger.

Leave a comment