Latest news
quietearth
[Celluloid 03.09.09]
movie
news
scifi
animation
fantasy
I don't know if this is a family-targeted film but I could care less, the brief teaser I've been waiting on for quite a while is enough to convince me this is going to be something trippy, if not completely original. The animation style reminds me of something I can't quite put my finger on but I think it was an old French film, but whatever. This is pretty amazing. Go Czech Republic! (see
Normal
)
The story of a boy, Rybli, and a girl, Maysu, who save the world of Aporver from destruction.
Teaser after the break!
You might also like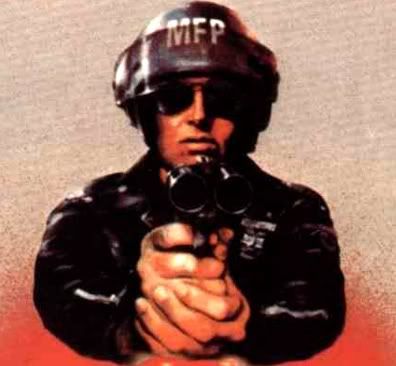 agentorange (8 years ago) Reply

You're probably thinking of René Laloux Fantastic Planet (La Planète Sauvage).

This too looks stellar.

Mr.Jagil (8 years ago) Reply

Yup, there's Laloux all over this...

Anonymous (8 years ago) Reply

I was thinking of Fantastic Planet too. XD

berkeleyhills (8 years ago) Reply

Wonderful piece. Looks a little like the PC game Lost Eden from...yipes! Some years ago anyway.

FICTIS (8 years ago) Reply

Yup, Laloux style no doubt. Also reminescent of the planets in Time Masters and by the end of the teaser, quite a bit of Neverending Story too...

This is gonna be sweet!

Leave a comment