Latest news
Christopher Webster
[Celluloid 03.19.09]
post apocalyptic
movie
news
video
dystopic
Game
directors Marc Neveldine and Brian Taylor (Crank) joined cast members Milo Ventimiglia, Zoe Bell, and Terry Crews to talk about their long overdue post-apoclayptic / dystopian /cyberpunk actioner at
CUT! Film Festival
2009. True to their image as directors of crazy insane films, they talk about everything from naked fighting, attempting stunts so dangerous that even their stuntmen wouldn't do them to how strip clubs in Albuquerque are like the 9 stages of hell.
Game also stars Michael C. Hall (Dexter), and Gerard Butler (300), and John Leguizamo (Land of the Dead) who were not in attendance.
Game
is due out sometime this year.
Check the five videos after the break.
You might also like
unfun (11 years ago) Reply

Things that stand out: Gerard Butler, John Leguizamo.... NAKED FIGHT......
..........Maybe you should have announced the female cast to give a biiit of hope for that.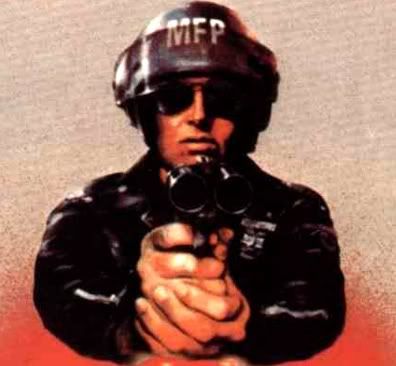 agentorange (11 years ago) Reply

Heh sorry to disappoint you there unfun but I think the only naked fighting will be between sweaty men. Of course Butler's used to that by now what with all the beefcakedness going on in 300 and all...

Leave a comment