Latest news
Christopher Webster
[Celluloid 04.17.09]
post apocalyptic
movie
trailer
news
scifi
thriller
This fall, ABC is bringing us director Mike Rohl's (Smallville, Eureka, Supernatural) epic apocalyptic 2-part mini-series event called
Impact
and we've got the trailer for ya! It's full of all the mass CGI destruction and over-acting you've come to expect so enjoy.
While the entire world watches the largest meteor shower in 10,000 years, a brown dwarf, hidden by the meteor field, smashes into the moon in a tremendous explosion of rock and debris. Fragments of the moon itself, penetrate Earth's atmosphere and make impact. Even though the initial damage is minimal, nerves are frayed throughout the planet. Then strange anomalies begin to manifest themselves on Earth. It starts small - cell phone disruptions, unusual static charges and odd tidal behavior. Then, gravity on earth is effected.

The world now has 39 days to stop it or Earth, and all of mankind, will perish!
Impact
stars Natasha Henstridge, David James Elliott, James Cromwell and Steven Culp. Trailer after the break!
You might also like
sonaboy (12 years ago) Reply

LOL - bring on the apocalyptic pseudo-science!
start with changing the size and behavior of a "brown dwarf" and go from there...
This will no doubt be amazing.

Anonymous (12 years ago) Reply

Ouch... I love all that is PA, but it was painful just watching the trailer.

Nancyeddy (12 years ago) Reply

Well, I'm looking forward to seeing it. They said this fall, I'd heard this summer. Oh well. It's already aired in a couple of places in Europe, and in Canada. I guess we're the last to see it here.

rek (12 years ago) Reply

What? What? What!
My reaction. This looks ridiculous.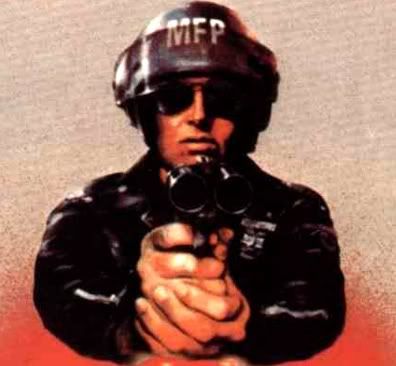 agentorange (12 years ago) Reply

I'd heard it aired in Canada but I'm up here and I don't ever remember seeing anything about it. I know it's played in some foreign markets though. It looks like it could be a total blast.

Anonymous (12 years ago) Reply

The best comedy this year, lol. So bad...

Anonymous (12 years ago) Reply

Was the pitch for this ..."And we blow up the Moon!"

jonsnow (12 years ago) Reply

why is everyone complaining? like, meteor..check. the dude from six feet under..check. brown dwarf lol..check.
I must must watch this show!

Lianne (12 years ago) Reply

Jeez, can they at least file the serial numbers off a little better? The kid holding the radio during the president's speech was a complete steal from Armageddon, while the speech itself was Armageddon crossed with Independence Day.

PdotEasy (12 years ago) Reply

C'mon... the only people not complaining about this trailer, are people that dont know shit about science...The only brown dwarf star that worries me is Kanye West(fishsticks). btw im black and i know my science.

Illogical (12 years ago) Reply

Interesting but a big mistake... if the moon becomes 2x as heavy as the earth, due to a brown dwarf, then the earth would begin to orbit the moon. The moon would not continue to orbit the earth! Also the interactions of the 2 gravities would not be anything like what is shown in the movie.

Josh (12 years ago) Reply

LMAO... that looks like it will deliver on the cheese factor. Looks slightly bit better then the shit they churn out on Sci-fi, though.

Lenman (11 years ago) Reply

Wasn't this already a cheap movie? I can swear I own this as a movie. Maybe I saw it on Netflix lol. Doesn't the moon control the axis of the earth? wouldn't this change the axis?

Leave a comment