Latest news
Christopher Webster
[DVD News 04.18.09]
movie
news
dvd
horror
thriller
As I'm currently going through somewhat of an obsession with early Polanski right now this news couldn't have come at a better time. His 1965 film,
Repulsion
, starring Catherine Deneuve has been a favorite of mine since I first saw it as teenager on late night tv. It was totally confusing at the time but completely mesmerizing. Of course now that I'm a little more worldly I think I understand its not so subtle subtext more and can better appreciate it as a slow-burning psychological thriller that shows immense restraint from the young director.
rumor is that Criterion doesn't plan on stopping here either. I've heard from various sources of some repute that they also plan on releasing
Cul-De-Sac
which would bring my early Polanski collection to a close.
Repulsion is being released on DVD and Blu-ray on July 28, 2009. Full list of special features after the break.
Special Features:
* New, restored high-definition digital transfer (with an uncompressed monaural soundtrack on the Blu-ray edition)
* Audio commentary featuring director Roman Polanski and actress Catherine Deneuve
* A British Horror Film (2003), a documentary on the making of Repulsion, featuring interviews with Polanski, producer Gene Gutowski, and cinematographer Gil Taylor
* A 1964 television documentary filmed on the set of Repulsion, featuring rare footage of Polanski and Deneuve at work
* Theatrical trailer
* PLUS: A booklet featuring an essay by film scholar and curator Bill Horrigan
You might also like
Ben Austwick (11 years ago) Reply

A superb film but it's been a long time since I've seen it - a timely DVD release

kidlazarus (11 years ago) Reply

figures... I finally broke down and bought the UK Anchor Bay Polanski box set just to get this. seems to be similar extras w/ the exception of the booklet. Outstanding film.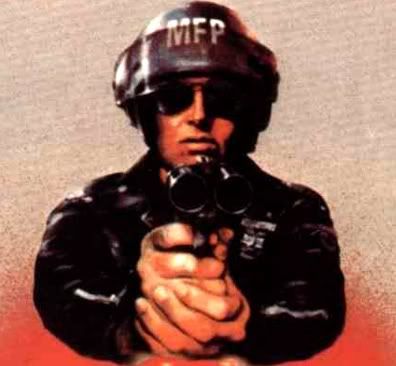 agentorange (11 years ago) Reply

That Anchor Bay set was great but it came out before I had a region free player so I never ordered it. was Cul-de-sac on that? I know Knife in the Water was and I'm sure there were three films.

Leave a comment