Latest news
Bob Doto
[Film Festival 04.27.09]
movie
review
drama
Year: 2009
Directors: Bradley Rust Gray
Writers: Bradley Rust Gray
IMDB:
link
Trailer: N/A
Review by: Bob Doto
Rating: 8.5 out of 10
THE EXPLODING GIRL is an absolute beaut' of a film about an epileptic college student named Ivy (played perfectly by Zoe Kazan) who travels home to stay with her mother while on break from school. Ivy's boyfriend is giving her the run around and she's understandably, but pathetically, going along for the ride. We never meet this lad, but do have the displeasure of hearing his voice message, like, a million times. All the while Al (Mark Rendall), Ivy's BFF from childhood, ends up sleeping on her couch for the duration of their holiday and the two act out a tortured twenty-something love story galore of the realism variety for all to see. I laughed. I cried. I wanted to never end up at another party filled with people born the same year Nintendo came to the United States.
The film opens with a gorgeous introduction. The camera focuses on the windshield of a car driving through the country and all we're able to see are the wonderfully mutilated greens and yellows and reds of the surrounding trees reflecting off the glass. Ivy's face peeks through the blur every now and again, and the title of the film just barely emerges from the corner of the screen.
Then we arrive at mom's house and "The Youth" (as my friends and I call all self-assured neo-folk MIA-loving quasi-artist urchins under the age of 25) start talking. Ugh. Stop. You're killing me! Anyway, we arrive home and we're immediately introduced to the main story lines. Ivy checks her messages to see if her beau called. Al gushes over her very being. Yes, he's wearing skinny jeans. She's wearing a sun dress.
From here we dive into the steamy underbelly of living the hyper-gentrified Brooklyn lifestyle. Basically that means you hang out, take naps, go to the library, go to some party thing, geek out on home-made "objects," watch one of your mom's (modern?) dance classes, talk about life, talk about sex, talk about some theory you learned in postmodern studies 101, etc. You know, the rough life growing up on the streets.
Life goes on and Al's love for Ivy creeps closer and closer to the edge of his lips. And, while the tension between Al's heart and Ivy's obliviousness percolates to almost unbearable levels, the parallel narrative surrounding Ivy's epilepsy continues to color every scene. The NYC summer heat gets hotter. Things move slower. When will it happen? Will it happen now? Why is she drinking? She knows she's not supposed to drink! When she finally does have a seizure half off-screen, I swear you will want to ball your eyes out. It is quiet and helpless. Nature takes over and life is so out of her hands. Al is so gentle. Both are so vulnerable. All of a sudden my 30-year old cynicism is shoved right back in my face and I see that The Youth are just young people figuring out what the hell is going on around them just like you and me. It's hard and it's confusing and it's best if we just go easy on one another.
I'm not sure what I love most about this film. Could it be the fact that it had me do a social 180, which will ultimately alter the way I view the people around me? Or was it the fact that the lens was so crystal frickin' clear I felt like it'd be possible to walk right into the screen and grab a slice with these two obliviouses—a testament to the greatness of cinematographer Eric Lin? Or, do I love the majestic handling of tortured silences by director Bradley Rust Gray, which had me laughing uncomfortably throughout the entire piece? Where the hell did these two kids learn to act? You're amazing!
And that's what makes this film so great. You're basically given a slice of gentrified Brooklyn life in all its hyper-mundanity, but it's submerged in some of the best acting I've seen in a long time and an absolutely delicious palate of colors.
While I admit, it took me almost all of the 79 minutes of this film for me to fall in love with it, 78 minutes of that was me dealing with my own stuff, and in the end I did fall in love and that's what's important. I left the theater hopeful, and just like when I left the theater after seeing FEAR ME NOT, I thought of the weather and how beautiful it was. But rather than stop there and jump on a train, I picked up the latest issue of the Village Voice and there on the cover was one Ms. Zoe Kazan. I quickly rifled through the pages, and while reading as I crossed the street, was almost hit by a car.
You might also like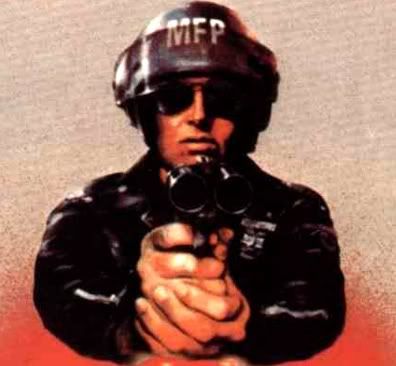 agentorange (13 years ago) Reply

Great review. I've had those moments too where you fall in love with a film and can't really put your finger on why. Did it reinforce things about the world you already felt, or did it show you something new? You're just not sure but it resonates somehow. It's a rare feeling but overwhelming when it happens.

FakeLove (11 years ago) Reply

The government of Burma make a lot of change in their policy bout people that want to have a new life in there. But a change doesn't mean that all people can enter this country that easily.

Leave a comment