Latest news
Christopher Webster
[Cathode Ray Mission 05.14.09]
trailer
news
scifi
ABC aired the first promo for the David S. Goyer directed sci-fi series,
Flash Forward
, during last night's season finale of LOST and I gotta say some of the footage (like this fairly apocalyptic shot) it had me intrigued. If you haven't already heard much about the show it is based on a Robert J. Sawyer
novel
in which everyone in the world blacks out for 2 minutes and 17 seconds. While they're out they see 6 months into their own future.
On one hand, the the concept seems pretty cool but it might also be a little too thin to string an audience along on. If it's not episodic it'll confuse people who miss an episode and if it's totally episodic it'll be boring like
Fringe
.
The show stars Joseph Fiennes, Courtney B. Vance, Jack Davenport, Sonya Walger, John Cho, Brian O'Byrne, Zachary Knighton, Peyton List and Christine Woods
What do you think? Could Flash Forward be the new LOST?
You might also like
SeeminglySquare (10 years ago) Reply

Hey! I like Fringe!

Anonymous (10 years ago) Reply

I read the pilot script months ago trying to get a job on this show. It's based on an existing story. Anyway, it's a neat story and super-high concept which means that it probably won't make it. I've come to know that Americans don't like thinking when they watch TV. But it has the makings of something very cool.

The casting of Joseph Fiennes is interesting and unexpected.

2012 Guy (10 years ago) Reply

MMMMM well see, could never get into lost.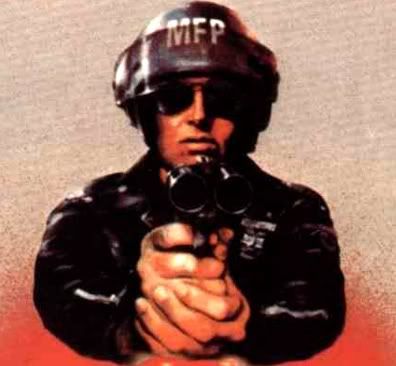 agentorange (10 years ago) Reply

@SeeminglySquare

Fringe is alright but I find it hard to get truly engrossed in shows that too episodic. I wanted it to be more like Alias but it ended up being too much like the X-Files.

What I like about LOST is it's not a monster of the week, murder of the week, or mystery of the week kind of show. It's a character drama with a dense mythology that has a high concept pushing it's plot engine.

SeemionglySquare (10 years ago) Reply

Fringe has an ongoing story with ZFT or ZTF or whatever they are called. Really I just love Walter!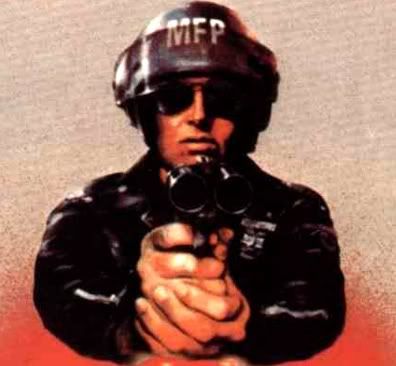 agentorange (10 years ago) Reply

There is an overarching storyline and it's been getting better (yes I do watch it even though I just bashed it, heh). I'm glad it got renewed for a second season too, I just feel like the first half of season one could have picked up the pace a bit. The opener was stellar and then it just become another mystery of the week show.

But I'll keep watching for sure. I've loved everything that Abrams has touched so far so why stop now I say.

anonymous (10 years ago) Reply

I hope it's nothing like Lost, which I gave up finally, since it felt like it's pulling my legs every time I watched Lost this season. But I can't wait for Flash Forward, never been so exciting about a TV series. I can't believe we'll get Joseph Fiennes on my TV every week.

Leave a comment