Latest news
Christopher Webster
[Celluloid 06.08.09]
zombies
movie
trailer
apocalyptic
news
scifi
horror
I spent so many nights tied to the tv screen watching anything that remotely looked like it could be as good as Ridley Scott's
Alien
back in 80s that I still have a fondness for low-budget space station horrors to this day. I mean, films like
Xtro
,
Forbidden World
,
Deep Star Six
or even Roger Corman's
Galaxy of Terror
were fun right? Right?!
Which brings us to
Plaguers
, a new scifi horror film that wants to be Alien but comes off feeling like another in a long line of Alien "homages." And of course, I completely respect that.
Plaguers
made its debut at last year's AFM and is being brought to us by Spotlight-Pictures who also brought us the apocalyptic
Autumn
. However, I don't remember a trailer ever popping up so I thought I'd throw it out there and see what everyone thought.
Synopsis:
The year: 2241. The transport vessel PANDORA hurtles through space, carrying an alien energy source known as "Thanatos" to fuel-starved planet Earth.

CAPTAIN DARIAN HOLLOWAY, a tough, no-nonsense woman, heads the Pandora, recently promoted after the untimely death of the ship's former captain, and her fiancee.

A few thousand miles from Earth, the Pandora receives a distress signal from the DIANA, a derelict spacecraft. Against the crew's wishes, Holloway decides to investigate. The ship appears to be eerily vacant, until the surprise appearance of four beautiful nurses, the only survivors of a vicious pirate attack.

It doesn't take long for the "nurses" to reveal their true nature: they are the space pirates, and they immediately begin taking over the Pandora, seducing and capturing the crew. In the melee, Thanatos is ruptured, spewing noxious green plague all over one of the pirates. Infected, she begins to physically mutate, her features growing monstrous as she becomes a bloodthirsty creature. Thanatos grows more powerful and starts depleting the ship's oxygen levels, sending it on a dead-set voyage toward Earth.

One by one, the Pandora crew and pirates fall victim to the virus as they are attacked and then reborn as demonic, ravenous PLAGUERS. Holloway, Tarver, and the last of the pirates must reluctantly join forces if they are going to survive. Time is running out. Billions of lives are at stake. The only way to stop the contagion is to destroy Thanatos - but how?
No word on when
Plaguers
will be hitting DVD or anything but we'll keep our ears to the ground. The film stars Steve Railsback (
lifeforce
,
The Devil's Rejects
) and Alexis Zibolis.
Trailer after the break.
You might also like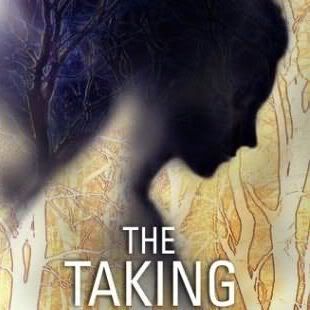 SeeminglySquare (12 years ago) Reply

That looks terrible!

RobG (12 years ago) Reply

It's derivative in a very, very bad way. Doesn't look entertaining let alone original or clever. It's a bad one.

Anonymous (12 years ago) Reply

wow, that poster is a very obvious ripoff of this sunshine one..
http://www.impawards.com/2007/sunshine_ver5.html

Anonymous (12 years ago) Reply

Poster: NIce. Movie: Stinky

Anonymous (12 years ago) Reply

Again, I feel so let down by the potential that is wasted here. Okay, it was always going to rely heavily on films such as Alien, but as films such as Sunshine have shown, it is possible to make something original in an overcrowded genre.. You just need a good director, producer, cast, screenwriter..............

Anonymous (12 years ago) Reply

This film looks horrible, the effects look cheap, the cast isn't attractive at all and I can only imagine what the script is like. I have know idea what they spend to makes this but take a look at a film I just finished and I spent well under a million dollars. www.fourtwofivefilms.com look at "The House That Jack Built

Fred Anderson (12 years ago) Reply

I love this movie!

My review:
http://ninjadixon.blogspot.com/2009/09/plaguers-2008.html

and also my interview with Brad Sykes, in two parts by the way:

http://ninjadixon.blogspot.com/2009/12/plaguers-is-here-interview-with.html

http://ninjadixon.blogspot.com/2009/12/plaguers-is-here-interview-with_02.html

Leave a comment