Latest news
quietearth
[Celluloid 07.06.09]
movie
trailer
news
scifi
drama
Finally! I've been clocking this Larrieu brothers film for
some time
and now there's a trailer! While it looks heavy on the drama, I'm hoping it will be more like
Before The Fall
. Filled with biohazard suits, orgies, stuff falling from the sky, orgies.. and orgies, this little diddy looks damn fine. In true French style, it has a lot of sex.. oh wait, I already said that.
It's the last days on earth; a global apocalypse is about to destroy all mankind. As a final quest, a man (Robinson) sets on a journey from France to Spain, searching for the woman he once madly loved (Laetitia).

But as the world is turning upside down, Robinson's odyssey takes an unexpected turn: most people - in the light of panic - have decided to simply enjoy their last days on the planet...In deserted castles and empty hotels, the few remaining survivors Robinson meets abandon themselves to some last moments of pleasure and lust.

Still, Robinson, though not refusing some temptations, is determined to reunite one last time with Laetitia, even if this means heading back to the high danger zone Paris...

What would you do if the world was to end tomorrow?
NSFW Trailer after the break.
You might also like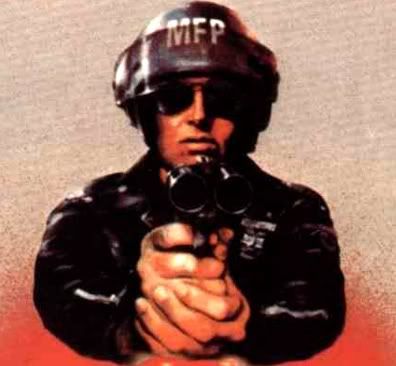 agentorange (12 years ago) Reply

Wow, this looks beautiful. Like a better version of "Last Night" (no offense Canada).

ethanol (12 years ago) Reply

This is going to rock...
The cast is great and the story seems to be cool too.
Je suis impatient de voir ça

ighi (12 years ago) Reply

omahyra mota!

Pat (12 years ago) Reply

course all the french gonna do on the brink of armageddon is fuck around ;)

no joke. really good trailer. robinson is a great actor. the two recent bond flicks spawned good careers for both villains.

Leave a comment