Latest news
quietearth
[Celluloid 07.22.09]
movie
news
scifi
action
Oshii's first live action film after the excellent
Avalon
, this is the third film with the "assault girl" theme. The first, titled "Assault Girl: Kentucky no Hinako," was a segment in Oshii's 2007 omnibus movie "Shin Onna Tachiguishi Retsuden" and starred Saeki. The second, "ASSAULT GIRL2," was part of last year's "Kiru ~ KILL" omnibus and starred Kikuchi. [via
TokyoGraph
] Opening December 19th, the production staff promises to combine high-quality visuals, visual effects, and battle sequences. We only have one still which you can see on the right, and it sounds utterly incredible:
The science-fiction story is set on a desert battlefield after giant monsters named "Suna Kujira" (literally, sand whales) devastated the land. Three beautiful female hunters — all of whom wield assault rifles and other powerful weapons — engage in battle with the monsters, including the biggest of them all, the Madara Suna Kujira (spotted sand whale).
Sounds awesome! More as it comes.. via
ANN
You can check out the trailer for Oshii's
Avalon
after the break. If you haven't seen it, we highly recommend it.
You might also like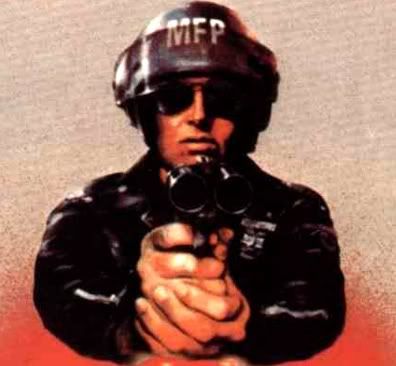 agentorange (13 years ago) Reply

Sounds cool. If its as original as Avalon or anything like DUNE then I'm in.

Leave a comment