Latest news
Christopher Webster
[Celluloid 07.23.09]
post apocalyptic
zombies
movie
trailer
news
scifi
horror
action
In case you forgot already,
Extinction: The G.M.O. Chronicles
is an English language post-apocalyptic actioner coming from Germany. Very reminiscent of some of our favorite films (read: 28 Days Later, The Dark Hour), it looked amazing when we dropped the
first action packed trailer
and it looks even better now that the first domestic, fully English trailer has dropped.
Synopsis:
A Retrovirus, which was conceived as a tool for industrial genetic engineering, has gotten out of control and is spreading rapidly. While it crosses all organisms within our ecological system completely indiscriminately (mixing plant with animal and humans) most plants prove more resistant because of their complex DNA. However, the simple genes of the plants lead humans to become grotesque mutations, in most cases even to death.

Within one week, 90% of mankind are either extinct or no longer human. However, a small fraction of the earth's population remains immune to the virus and must survive in this new and constantly changing ecological system. Tom cellar is one the survivors and on an old military base in the Eifel he has entrenched himself. Further survivors come together and succeed in carving out a life in this new world. But the GMOs - the "genetically modified organisms" - constantly develop themselves further, and soon the fence of the base offers no more protection.
I'm still looking into what is exactly going on with distro on this one, but suffice it to say we hope we get a release of one kind or another here soon. Watch the trailer after the break and you'll see why.
You might also like
bad dog (12 years ago) Reply

I'm starting to get discouraged. I'm simply not young and good looking enough to survive the apocalypse. You'll have to go on without me.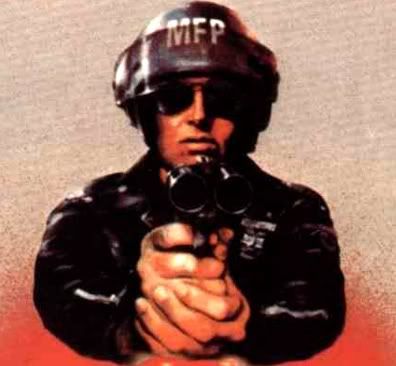 agentorange (12 years ago) Reply

@bad dog

Watch The Book of Eli trailer. it's got some real old fugglies in it (and no I'm not talking about Mila Kunis snort).

bad dog (12 years ago) Reply

There is a place for me in the PA world!

Leave a comment