Latest news
quietearth
[Celluloid 08.28.09]
movie
news
scifi
We've all been eagerly awaiting Vincenzo Natali's next, a genetic experimentation film starring Adrien Brody.. and while
Yahoo
has just today backed up news of a wide release September 18th, there's no news on this ANYWHERE. We've looked for a trailer and all we've discovered is that in some territories it's now called
Hybrid
. So no fest play or anything. What the hell happened? Is it bad and nobody will play it? Is it not done yet? WHERE IS IT?
Elsa and Clive, two young rebellious scientists, defy legal and ethical boundaries and forge ahead with a dangerous experiment: splicing together human and animal DNA to create a new organism. Named "Dren", the creature rapidly develops from a deformed female infant into a beautiful but dangerous winged human-chimera, who forges a bond with both of her creators - only to have that bond turn deadly.
You can check out some stills for the film
here
.
You might also like
rek (12 years ago) Reply

This is so aggravating! I've been looking forward to Splice all year, and now it looks like it's basically direct to DVD without so much as a trailer.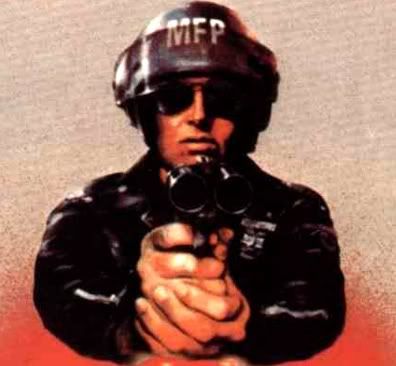 agentorange (12 years ago) Reply

I saw that it was going to be called Hybrid in France too and was not impressed. So cliched, so B-movie. Anyway, I have low hopes for a theatrical run. Too bad. Here's hoping High Rise gets some more industry clout behind it.

Leave a comment