Latest news
Rick McGrath
[Film Festival 09.14.09]
movie
review
scifi
comedy
drama
fantasy
Year: 2009
Directors: Jaco van Dormael
Writers: Jaco van Dormael
IMDB:
link
Trailer:
link
Review by: Rick McGrath
Rating: 7 out of 10
Mr Nobody is a confusingly complex piece of visually gorgeous family fun and angst that is schizophrenically delightful and dismal and takes 118 minutes to finally explain itself. Get the picture? Part sci-fi, part fantasy, all melodrama, Mr Nobody is the imaginative result of what a nine-year old boy would do if that kid believed you could stop time by never making choices.
It may be the ultimate "what if" yarn.
Written and directed by Jaco van Dormael, and shot for just under $50 million, Mr Nobody is a chancy, risky, and sight-gagged monstrosity of a parallel story, bravely mixing cosmology, string theory, time travel, surrealism, fantasy and a huge dollop of teenage love and married heartbreak into one giant maelstrom of a plot, the point of which you can guess at, but which is only finally revealed in the story's final moments.
Question is: will you still be in it by the time you get there?
"Nothing is real, everything is possible" is the tag line for Mr Nobody – a real guy who's first name is Nemo. He's a kid with one helluva imagination. The premise of the plot is to put young Nemo in a kind of Hobson's Choice and then fill us in on what happens, or might happen. Basically, nothing is real, and certainly everything appears possible. Quite the springboard for van Dormael to spin his tale of infinite possibilities.
And spin he does, twirling best during those fantastic scenes when the action is set in the year 2092 (we're waiting for time to reverse). From the display screen windows of stupendous skyscrapers we see an incredible city stretch out before us, our doctor is bald and his entire head is covered in black geometric tattoos. Small eyes that look suspiciously like the Harry Potter snitch hover about, transmitting images to national TV. Everything is light and minimal. It's a cool vision of a technologically marvelous future. The rest of the action takes place in 2009, and even this time is visual fodder for van Dormael, who rips the viewer from storyline to storyline, the action enhanced with bursts of eye candy blowing through the plot like butterflies splatting your windshield at speed.
If I were to have any criticism, I'd suggest Mr Nobody is a tad confusing at points. Running four concurrent dream sequences using the same character can be complicated for the viewer, especially when there's no initial explanation for the sudden shifts. Ya gotta pay attention. And after awhile the load of teenage love and lust becomes a tad tiresome, as does the mayhem in most of the marriages. Hey, we get it. Move on.
Other than these lapses – and they may not bother you – Mr Nobody boasts a very clever, if complex plot, excellent acting, especially from Jared Leto (Nemo), Sarah Polley as the nutty wife, and Rhys Ifans. The camerawork is uniformly quite superb, and the sets are wonderful as child-like clichés. Mr Nobody is a very interesting, if slightly flawed big ticket extravaganza of cool ideas, great visuals, and a uniformly beautiful cast. Very beautiful. It'll make you think, but sometimes your thoughts are rooting for tighter editing. Regardless, there ain't no body like this Mr Nobody. Literally.
You might also like
Jade (12 years ago) Reply

Interesting review - it sounds like an awesome movie but I doubt it will be released in many countries. Too strange for the usual market and a "between all chairs"-theme. Hard to promote.

Guzzer (12 years ago) Reply

I've just seen the film and read several reviewers comments who have completely mist the plot of this film, or who are too Hollywood inert to appreciate a director with a real imagination. I think this review is fairly accurate. The film is so well made and so funny. I think you will only really start enjoy this film after you've left the cinema and begin to discuss it with someone else who has seen it. It then unravels as something quite simply wonderful.

Davy Jones (12 years ago) Reply

Americans never learn. A nation of great eaters that we are, will do anything in its powers to stop movies that encourage frontal lobe exercise. This movie was breathtaking, the endless possibilities as a result of choice and the idea that by not choosing you never make a mistake is simply revolutionary on the screen. I am very sad that such movies are not the highlight of our media. This movie brought me back years ago when I made my choices.

Anastacia (12 years ago) Reply

just finished watching.
the first thing I have to say is that it's a shame it wasn't in theaters (at least not in germany).
the plot was really beautiful. while watching it is hard to understand, but nevertheless I enjoyed the "possible" scenes very much.
at the end you finally get what this movie is really about, but I still have some questions...
I am gonna think about this movie for a few days - that's for sure

miriam (12 years ago) Reply

i just finished watching the movie and really enjoyed it... I consider myself a person unable to make choices and I use a coin as well when I have to decide something. I really liked the movie, however, there are some scenes that could have been avoided, (like when the old man is on Tv and is talking to his young self) these scenes just confuse you. gerat acting and scenenary.

Igor (11 years ago) Reply

The movie does not appear to be available in Canada either, I purchased it at ITUNES. I was pleased to see a number of recognizable scenes filmed in my hometown in Quebec. The plot, character, cinematography, the concepts and exploration of multiple possibilities diverging from a single choice (or lack of choice) and Nemo's conclusions shortly before his death, transformed into a memorable movie with experience. It is strange though, the ending leaves you wondering if the old Nemo is himself part of the 9-year old's construct as was struggling to decide which path to take while standing on the railroad track...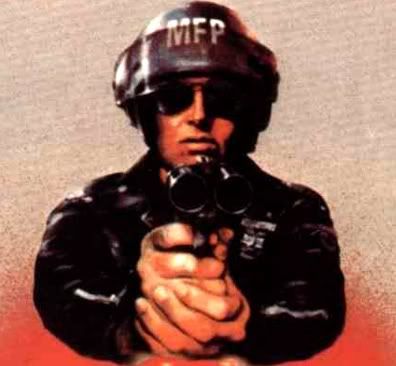 agentorange (11 years ago) Reply

It is out in Canada on DVD and blu-ray. Saw it at HMV only yesterday.

Jo Cavner (11 years ago) Reply

I have been a big fan of Jared Leto music-wise for some years now and only discovered he was an actor about a year ago! This is definitely a film worth watching, and I am sure will win him many more fans. Well done all who were involved in this movie :0)

Bob (10 years ago) Reply

This review is full of spoilers. I know it's not the sort of film that spoiler can spoil but even so. You do reveal the ending. Kind of.

monamur (10 years ago) Reply

I definitely recommend The eternal Sunshine of a Spotless Mind to all those who were able to appreciate this movie.
I love how all of the alternatives have not happened yet. And the old man is not the chosen alternative (very well expressed - he is happy when he is going backwards, maybe he didn't like his alternative life) as the 9 yo chose an option that was not explored at all running away from the parents... So it is back to square one.
Loved the movie thoroughly.

Leave a comment