Latest news
quietearth
[Film Festival 09.17.09]
movie
trailer
news
scifi
comedy
Apparently this was shot back in 2002 and got a "work-in-progress" release in 2003, but didn't fully screen until the last SDCC and it also features a brief appearance from Jack white of the White Stripes. It will be playing at the upcoming Screamfest, and since we all loved the 1950's spoof throwback
Dr S. Battles the Sex Crazed Reefer Zombies
(review coming soon), I'm really digging this!
A "long lost sci-fi film" from the 50's, finally, has been recovered! Martians form Mars come to Earth for it's most valuable resource,.. women! It's up to Rusty Rave to stop them.
Trailer after the break.
You might also like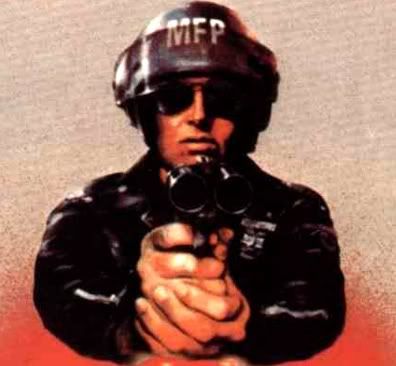 agentorange (11 years ago) Reply

Orton Z. Creswell is my new hero.

Doktorj (11 years ago) Reply

Update!!

Screamfest showing will be....
Saturday, October 24, 2009 at 3:00pm.

This movie is BRILLIANT!

Hope to see everybody there!

Leave a comment