Latest news
Christopher Webster
[Celluloid 09.21.09]
apocalyptic
news
book
scifi
horror
The Stephen King marketing machine officially started working overtime today as the first glimpse of the US cover of his next epic tome of a book, "Under The Dome," was revealed by its publisher Simon and Shuster. The plan is that the book's cover art will be revealed in four parts so unfortunately this is only a glimpse but check back to this post as I'll be updating it until the full artwork is revealed. Yes, I'm that big of a Stephen King fan.
What makes this artwork news worthy is that it originated form the mind of King himself and it will be a combination of photographs, illustrations and 3D renderings. Plus, the book is decidedly apocalyptic in nature and is being touted as his "most riveting since The Stand" (as well as his largest) so you can bet I'm down.
Book Synopsis:
On an entirely normal, beautiful fall day in Chester's Mill, Maine, the town is inexplicably and suddenly sealed off from the rest of the world by an invisible force field. Planes crash into it and fall from the sky in flaming wreckage, a gardener's hand is severed as "the dome" comes down on it, people running errands in the neighboring town are divided from their families, and cars explode on impact. No one can fathom what this barrier is, where it came from, and when—or if—it will go away.

Dale Barbara, Iraq vet and now a short-order cook, finds himself teamed with a few intrepid citizens—town newspaper owner Julia Shumway, a physician's assistant at the hospital, a selectwoman, and three brave kids. Against them stands Big Jim Rennie, a politician who will stop at nothing—even murder—to hold the reins of power, and his son, who is keeping a horrible secret in a dark pantry.

But their main adversary is the Dome itself. Because time isn't just short. It's running out.
For those of you don't already know, "Under the Dome" was originally conceived in the eighties as a book then called "The Cannibals" so don't even think about calling this a Simpson's rip off. In fact, King has even addressed the Simpson's connection, saying that he's never even seen the movie.
As a bonus to the post I've added three international covers after the break. They are from Germany, Denmark and Australia respectively. You can also
read a small excerpt from the book here
.
"Under the Dome" hits stores November 10, 2009.
You might also like
dubqnp (13 years ago) Reply

Looks interesting. Plot reminds me a little of Simak's book 'All Flesh Is Grass' and 'The Bubble' a 50s 3D movie.

rek (13 years ago) Reply

This sounded incredibly familiar... but I don't know if I've read "The Cannibals".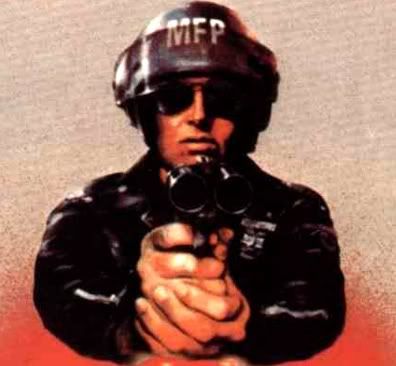 agentorange (13 years ago) Reply

The Cannibals was never published. You can read about it and some chapters from it here:

http://tinyurl.com/o5fnzq

wa5 (13 years ago) Reply

There was a short story in Grof Konklins' Golden Age of Science Fiction, that was very similar to this.. A professor covered the city in an impenetrable dome, then had his head smashed in by a hood.
The story is taken up 100 (I think) years later when someone enters the dome, and retrieves a diary, and reads its' contents on national television, it tells how the people died due to lack of resources, primarily air and water. if only I could remember the title

davie wavie (13 years ago) Reply

There was also a horror book - I think Koontz? wrote about a bubble encompassing a town and was placed there by aliens to stop a vicious monster alien thing from escaping. It would use humans like flesh puppets on tentacles while growing underground. Some hapless town folk group up to try to kill it, but another alien is in the bubble too trying to kill the monster alien. It was a good read.

Leave a comment