Latest news
quietearth
[Celluloid 09.22.09]
movie
trailer
news
horror
comedy
vampires
Oh man, this looks so incredibly bad that it might actually be good. Or, it could end up like
Smash Cut
and leave me feeling retarded for the next 2 hours. Billed as a "comedy", it has a virgin getting married, vampires, masked Mexican-style wrestlers, and some weird robot who appears randomly. I likey!
A demon possessed bride and her attendants are on a killing spree and it's up to the groom and his groomsmen to stop them on the day of the bloodiest wedding ever.
Trailer after the break.
Official website
You might also like
Anonymous (12 years ago) Reply

This is freaking hilarious!

Jonas (12 years ago) Reply

I will watch this purely because of that random robot. That is brilliant.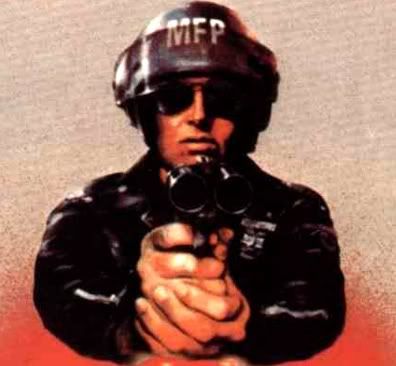 agentorange (12 years ago) Reply

Random robot ftw!

Leave a comment