Latest news
quietearth
[Celluloid 10.01.09]
movie
trailer
news
drama
Let's set aside all our pre-conceived notions on film for a moment and throw away all comparisons. What we have here is a gorgeously shot foreign drama, a coming of ager if you will, about a group of friends in a run down mining town who shoot self-destructive videos of themselves and pull 360 flips. Have I caught your attention yet? How about a poignant, social realist drama which already has me comparing it too.. well, why don't you take a look for yourself?
Bor, Serbia, once the largest copper mine, now just the biggest hole in Europe. Small union protests are going on. TODA (19) and STEFAN (19) are best friends, skaters, who spend their first summer after finishing high school. Stefan's going to Belgrade to the University in fall. Toda says he wouldn't apply to the University even if he had the money. They spend time shooting "Jackass-like" videos and hanging out with DUNJA (17), who came back from France for her holidays, and get into a quiet battle for her attention. In that strange relationship of dying friendship and rivalry they try to get ahead of each other. But when small union protest evolves into a huge riot their destructiveness will tie them together.
Trailer and some more footage after the break.
You might also like
Pat (13 years ago) Reply

wow, thanks for posting this. its gd stuff. great story. outstanding cinematography+sets. wow.

Anonymous (13 years ago) Reply

This is what happens when you can't afford to buy Wii.

Bob Doto (13 years ago) Reply

This just looks lovely...

stratipus (13 years ago) Reply

/yawn

Hal (13 years ago) Reply

looks brilliant

rek (13 years ago) Reply

In English the title is Teenagers Need Better Ways To Spend Their Time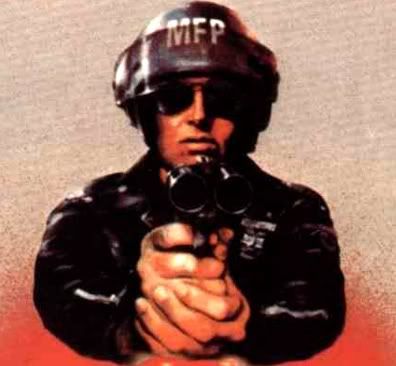 agentorange (13 years ago) Reply

Gorgeous and sort of heartbreaking even though it reminds me of my own time spent as a surly teen.

Anonymous (12 years ago) Reply

I bet your mama bought you Wii...And you probably suck in gaming...

Leave a comment