Latest news
quietearth
[Celluloid 10.08.09]
movie
news
thriller
drama
noir
crime
western
The second adaptation of noir writer Jim Thompson's pulp novel stars Casey Affleck, who plays a small town sherrif who turns into a sociopath, and Jessica Alba who plays a prostitute. Originally adapted in 1976, I don't think this is a remake but another adaptation, and from the stills, it looks quite stunning. The film is directed by Michael Winterbottom, and while I couldn't care less about Jessica Alba, I'm looking forward to seeing more of Affleck after The Assassination of Jesse James. No release date has been set, but it's tentatively scheduled for sometime in 2010.
Based on the novel by legendary pulp writer Jim Thompson, Michael Winterbottom's THE KILLER INSIDE ME tells the story of handsome, charming, unassuming small town sheriff's deputy Lou Ford.

Lou has a bunch of problems. Woman problems. Law enforcement problems. An ever-growing pile of murder victims in his West Texas jurisdiction. And the fact he's a sadist, a psychopath, a killer. Suspicion begins to fall on Lou, and it's only a matter of time before he runs out of alibis.
Stills after the break.
You might also like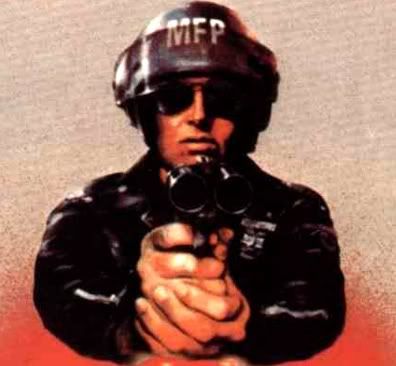 agentorange (12 years ago) Reply

I really like Casey Affleck, but kind of think he looks too young for the role. Otherwise this projects seems really interesting.

jeremy (12 years ago) Reply

is that jessica alba? looks like she's coming up in the world.

Nick (12 years ago) Reply

Do you have HQ versions of these? I'd love the smoking one as a background. Amazing shots.

wordlife (12 years ago) Reply

Is Jessica smoking in picture 5?

Debbie (12 years ago) Reply

I believe that is Kate Hudson in the pics

wordlife (12 years ago) Reply

Not picture 5 where she's in a car, can';t tell is shes smoking or just has something in her mouth

debbie (12 years ago) Reply

you are right, #5 is Jessica. Kate is smoking in #1.

Anonymous (12 years ago) Reply

I read the book. He is just right for the part. Can't wait til it comes out.

Anonymous (12 years ago) Reply

so do u know if jessica smokes in this or what?

Leave a comment