Latest news
quietearth
[Celluloid 10.14.09]
movie
news
horror
While news of this coming film has been floating around for a couple of days, I wasn't unterested until
Mania
reported that one of my favorite filmmakers (albeit for only one film, The Machinist), Brad Anderson, is attached to direct this comic adaptation.
The Living and the Dead
, created by Robert Tinnell and Todd Livingston, is a 128 page graphic novel. You can check out more about it on the
official website
.
Here's a description of the graphic novel:
You are a simple, country doctor in a small village. You have a beautiful wife and a wonderful son - the perfect life. Only they don't know that in your past, you did a very bad thing! People died because of it, and you were forced to flee and live incognito. Now, in an opportunity to redeem yourself, you unwittingly unleash a brutal and perverse murderer, a deviant sociopath hell bent on using innocent people in a Grand Guignol of flesh and blood - a veritable nineteenth-century snuff theater. You alone can end his reign of sick terror - but at the risk of revealing your secret past and losing everything you love. Only you don't know what's worse - what you've created - or what you have to do to stop him!
On a side note, I think
The Machinist
is Christian Bale's finest performance, and if the Oscars were relevant, he would of won best actor. Disagree?
You might also like
sonaboy (11 years ago) Reply

No love for Anderson's Session 9?
What in the Wide Wide World of Sports is-a goin' on here?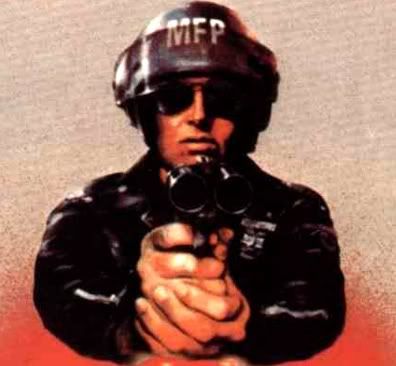 agentorange (11 years ago) Reply

'Session 9' is gold and I actually liked the style of 'Transsiberian' so I'm curious to see what Anderson will do with this.

In term of Bale's best performances, I'd say it's a toss up between 'The Machinist,''Harsh Times,' and 'American Psycho.'

Scorchio (11 years ago) Reply

I like Brad he hasn't made a bad film to be fair and I hope he works with Bale again as they are good team.

This sounds like a good concept would like to see Bale as the bad guy.

caro (11 years ago) Reply

my big crush on Bale started since "the machinst" so no one can say i love him for his good-looking!
and "session 9" and "Transsiberian" are really interesting also
Bale ,Anderson and Kosar(scenarist of "machinist") could re-team for an adaptation of "concrete island"(Ballard's novel)

Gloria (11 years ago) Reply

@Caro
Absolutely agree with you! Bale-Anderson-Kosar is my dream-team!
And I also think that Maitland(Ballard Novel's main character)would has become one of Bale's best performance ever!

Leave a comment