Latest news
quietearth
[Celluloid 10.21.09]
movie
trailer
news
short
scifi
dystopic
We've been in touch with Grzegorz Jonkajtys, the creator of the incredible post apocalyptic short
The Ark
which was an official selection selection at Cannes a few years back, for a while now, and while we recently posted his short short
Legacy
, we knew he had something incredible in store for us.. which we just got word on.
36 Steps
is his new live action/cgi blended short which will run roughly 30 minutes and involves a dystopic vision of the future where humanity depends on bio-mechanical alterations to withstand the deteriorating climate, and it's nothing short of stunning. If only it was a feature.. someone give this dude money!
Synopsis:
Set against a polluted, megalopolis world, the tragic tale of Jeffrey Brief (Rodrigo Lopresti) unfolds; faced with the imminent loss of his crucial health insurance, Brief unwittingly unravels the dark truth behind population control that pushes him to unspeakable lengths.
Trailer after the break.
official website
You might also like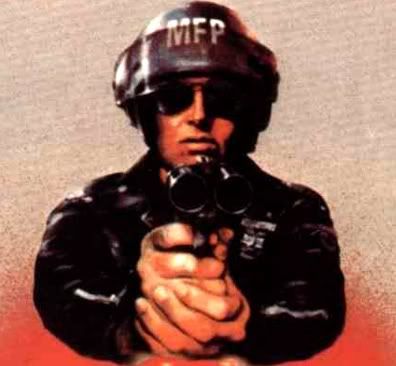 agentorange (12 years ago) Reply

Wow. Just, wow. Breathtaking. Love it. More please.

witchman (12 years ago) Reply

Mr Jonkajtys certainly has an incredible artistic eye. I have yet to see him deliver anything that is less than 100% impressive. Agreed....for god's sake...someone...GIVE HIM SOME MONEY!!!!

Anonymous (12 years ago) Reply

looks awesome. great trailer too.

Simpledamon (12 years ago) Reply

Agent orange totally took what I was going to say. Wow indeed.

UncleB (12 years ago) Reply

I hate talking to those damn recorded message too.

Leave a comment