Latest news
Marina Antunes
[Celluloid 10.28.09]
movie
trailer
scifi
Time travel's always a bitch. Even when things appear to be going well something goes sideways: you meet yourself, you mess up the space/time continuum that leads to all sorts of havoc or the physical act of travelling through time eventually kills you. Joey Pruitt's
The Tesla Device
appears to considers the later option.
Upon graduation, Tommy takes possession of a house which his mother purchased for him prior to her death. While exploring his new home, he uncovers a secret room which holds a mysterious machine and some documents which suggest the contraption may be a time machine. Curious, Tommy puts the machine to the test and though the first trailer for the film doesn't reveal much of what happens when he zaps (presumably) through time, it does suggest that the machine is changing him physiologically. Is he going to turn into the mysterious Faraday? And on that note, does the man who has "come for the device" have any connection (meta or otherwise) to Lost's time travelling physicist
Daniel Faraday
? Seems too smart to be coincidental.
The film's official website is live at
http://www.tesladevice-movie.com/
but it's pretty bare at the moment though there are a slew of great production interviews kicking around on
YouTube
.
Trailer after the break.
You might also like
uncleB (10 years ago) Reply

Looks OK, "Primer" still the best time travel movie made.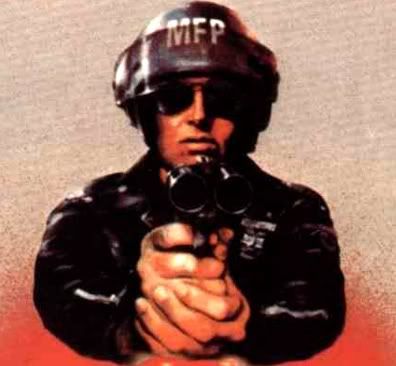 agentorange (10 years ago) Reply

Agreed, Primer is stellar, but hands down 12 Monkeys is my favorite.

Honorable mention: Donnie Darko

Jason (10 years ago) Reply

The acting looks awful/amatuerish.

Arnold (10 years ago) Reply

This looks like a step above home-made movie. The FX are nice but the acting is really horrible. Aside from the above-mentioned movies - there's also "Time Crimes" - another great one and I liked "Time after TIme" w/ malcolm mcdowell.

Marina (10 years ago) Reply

Agreed that "Primer" is awesome but I'm with Agentorange - 12 Monkeys tops my list. Liked "Time Crimes" well enough but found it jumbled and not particularly enjoyable.

Anonymous (10 years ago) Reply

Looks like it will be a good movie. Can't wait to see it.

Alejandro24 (10 years ago) Reply

It looks some... Amateur (its the word I was searching). But made a movie about an lost invent of Nikola Tesla is interesting, talking about all the projects of Tesla are loss by the USA governement.

Anonymous (10 years ago) Reply

This looks awesome!! When does it come out?

Halo82 (10 years ago) Reply

This is an indy film right? From the interviews I dont think its about time travel.
it looks pretty cool though.

UKfighter (10 years ago) Reply

lol its not about time travel. You dont know anything about Tesla. I think its about part of Teslas machine to generate free power all over the world, but its not about time travel.
i think it will be a cool movie.

Anonymous (10 years ago) Reply

That looks pretty fucking sweet!

Mov-ee (9 years ago) Reply

When does this come out??!!!!! I love Tesla!!

Leave a comment