Latest news
quietearth
[DVD News 11.11.09]
news
dvd
This weeks picks start off with one of the greatest post apocalyptic (not to mention scifi) films of all time,
Logan's Run
(
amazon
). That's right, it's dropping on blu-ray.
Next off we have a locally made fantasy
Ink
(
amazon
) which is supposed to be fantastic. Unfortunately I haven't seen it yet but I plan to remedy that soon. Then we have Yam Laranas's redux of his own film,
The Echo
(
amazon
), a sort of supernatural horror which I've seen and I have to say it's great, at least till the ending.
Then we have some Mexican arthouse fare which did quite well on the festival circuit and is finally seeing a R1 release. Called
Lake Tahoe
(
amazon
), it's about a teenager and the strange going-ons in his small town.
Now for the Japanese and Takashi Miike fans, there's a special edition of
Zebraman
(
amazon
) dropping. Third grade teacher does superhero.
Marina's picks
First off,
Watchmen: The Ultimate Cut
(
amazon
). Second is the German heavy metal documentary
Full Metal Village
(
amazon
). Third is vampire cult fave
Near Dark
(
amazon
) which is finally seeing a dvd re-issue. Lastly, we have the Mississippi Delta drama
Ballast
(
amazon
) which premiered at Sundance last year and went on to play some of the top film festivals.
You might also like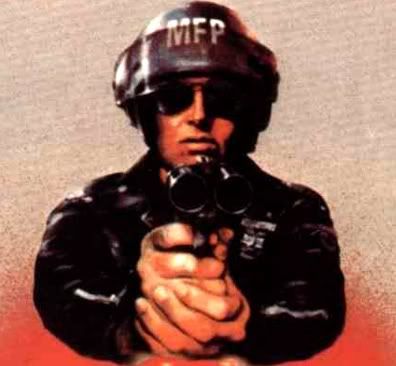 agentorange (12 years ago) Reply

Near Dark is one of my favorite movies, but that new "Twilight" wannabe cover art is absolutely repulsive. Thank god I already have a 2-disc edition of this.

Logan's Run? Brilliant!

Leave a comment