Latest news
quietearth
[Celluloid 11.10.09]
movie
trailer
news
action
drama
Just a few days ago, our own Marina
reported
on the latest from Jean Reno, a mob drama called 22 Bullets, postulating that this might be his comeback. We're all hoping so, and now that we have the first footage, I can say I'm thinking it might be another in a long line of crap. C'mon EuropaCorp, you guys make some of the best action flicks!
After a long, brutal and successful career in the Marseille mafia, Charly Matteï has gone straight. For three years, he has lived a quiet life devoted to his wife and two young children. Then, one winter morning, he is left for dead on the docks of the old port with 22 bullets in his body. Somehow he survives. And goes looking for Tony Zacchia, the only man who would dare to try to kill him. Zacchia made just one mistake: he failed.
Teaser after the break.
You might also like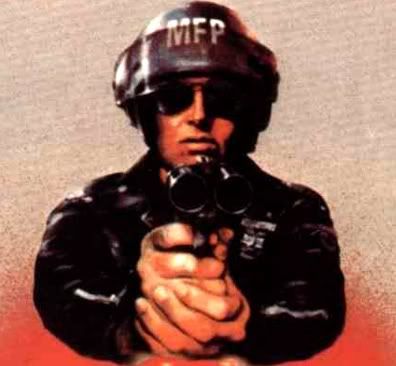 agentorange (11 years ago) Reply

I don't know man, it got my attention. Looks like it could be a brutal mob flick.

Definitely need a longer trailer to make up my mind about it.

Marina (11 years ago) Reply

Yeah...definitely not a whole lot to go on there but the final few seconds of the trailer are pretty bloody. I think it shows promise.

Anonymous (11 years ago) Reply

Reno is a joke in his country for years now.
I never understood the love he gets abroad.
By the way i saw this movie in a test screening, it suck like most of the movies that come from my 'we can't do good genre movie" shit of a country

Leave a comment