Latest news
Marina Antunes
[Celluloid 11.12.09]
movie
news
horror
Dead Snow
(
Dod Sno
) co-writer and director Tommy Wirkola is on a roll. His Nazi zombies story may not be fantastic but the film managed a lot of play at various festivals over the last year making Wirkola's name somewhat recognizable within the genre world. So what's next for the director best known for zombies and a parody of
Kill Bill
? How about a fairy tale?
Wirkola is currently working on
Hansel and Gretel: Witch Hunters
which carries on with the story of the dynamic duo 15 years after the incident with the gingerbread house and the wicked witch, an incident that has turned them into witch hunters. It certainly sounds like a fun idea for a film and apparently Wirkola has worked out most of the film's plotting but writer Dante Harper has been brought on board to add his magic touch. Frankly, I'm not sure how much magic this guy has to sprinkle but word on the street is that he's good enough for David Fincher (Harper is also working on Fincher's
Black Hole
script) which makes him good enough for Wirkola.
I'm a sucker for twisted fairy tale stories and this project has potential. We'll keep you posted as details develop.
via
THR
.
You might also like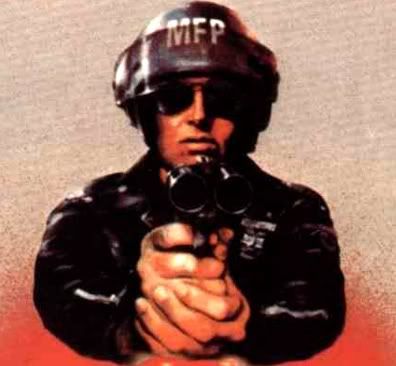 agentorange (13 years ago) Reply

I just hope they don't make this another comedy horror like Lesbian Vampire Killers or Dead Snow. I like my fairy tales twisted and dark thanks.

Jeff (13 years ago) Reply

I have to agree about the "twisted and dark", in both fairy tales.....and licorice!!

mas (11 years ago) Reply

Dead Snow is a great movie! Sure Hansel und Gretel will be great too!
PD. I desire that Wirkola make Dod Sno 2!

Leave a comment