Latest news
quietearth
[Film Festival 11.17.09]
movie
news
That's right folks, our own Scotland correspondent, projectcyclops, got to introduce
Dr. S Battles the Sex Crazed Reefer Zombies
, a film we all love here at Quiet Earth, at the Leeds International Film Festival. Since we put up our
very positive review
(which projectcyclops also wrote) it's gotten quite a bit of fest play and we'd highly recommend checking it out if possible. Now, without further ado..
Video after the break.
You might also like
quietearth (11 years ago) Reply

Great job PC!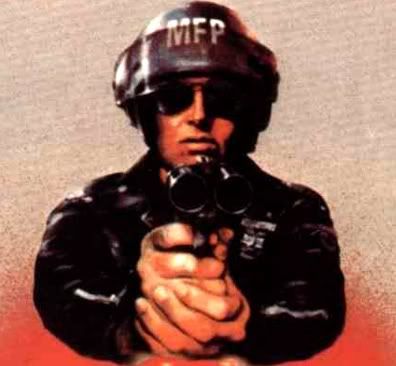 agentorange (11 years ago) Reply

Nice one man. Sounds like there were quite a few supporters there. Such a great movie!

proust (11 years ago) Reply

Great introduction - sounds like it's a memorable film - worth searching for!
Thanks for letting us know about it.

James (11 years ago) Reply

Hi, this James, one of the writers of Dr. S. I just wanted to say thank you so much to Quiet Earth, projectcyclops, and everyone over at LIFF for your support of the movie! It continues to blow my mind how far its come and it is all because of fans like you who took a chance on something called Dr. S Battles the Sex Crazed Reefer Zombies: The Movie! Thanks again!

projectcyclops (11 years ago) Reply

Hi James, thanks for your message! You're very welcome indeed. It was pleasure to introduce a film that I was confident the audience would love.

Frusc_ (11 years ago) Reply

Saw it at Leeds Film Fest. AWESOME. Loved it. Liklihood of getting a dvd...?

Leave a comment