Latest news
Marina Antunes
[Celluloid 11.16.09]
trailer
vampires
Oh hello! Manga, vampires, blood, swords… it's all here! Welcome to the trailer for Tae-gyun Kim's
Island of Vampires
(
Higanjima
), an adaptation of the Japanese manga of the same title which centers on Saki, a student who goes searching for her brother who has mysteriously disappeared. Her search leads her to a mysterious island called Higanjima which is home to a village populated by vampires.
The trailer sells this as a big, Hollywood style action spectacle (complete with rock music), which I'm not sure does the film any great favors but I do love me some vampires and these certainly look murderous. Not sure I'm really digging the caked on makeup but who am I to judge? I've seen more than my share of bad make-up jobs in good films so I'm willing to overlook this minor transgression for the awesomeness the rest of the trailer suggests.
What are the chances WB will release this in the US if it does well in Japan? I'm not sure but I've got my fingers crossed!
Trailer after the break.
You might also like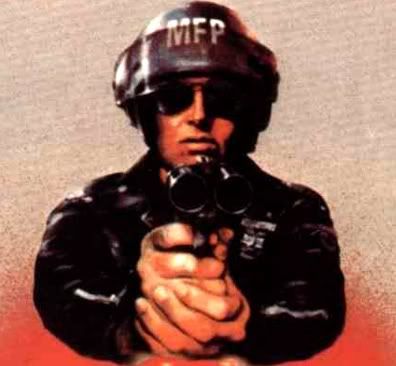 agentorange (12 years ago) Reply

Nice! Looks well done and fun to boot.

Kresh (12 years ago) Reply

Oh. My. That looks like a good time!

The movie, not being on a creepy island overrun by vampires.

drac (12 years ago) Reply

looks shite

Leave a comment