Latest news
Marina Antunes
[Celluloid 11.30.09]
trailer
news
western
Westerns are a dying breed. Though over the last few years there has been a minor resurgence in the genre with some amazing films (
The Proposition
,
The Assassination of Jesse James by the Coward Robert Ford
…I'm looking at you) the genre is most definitely on the downward slope. What does that mean for niche films within the genre? Only that we see even less of them and in some cases, they're nearly extinct.
That isn't stopping director Fernando Spiner and
Timecrimes
producer Eduardo Carneros from taking a run at bringing back the Gaucho Western. Shooting has wrapped on
Aballay
based on a short story of the same title from Argentine author Antonio di Benedetto. It's the story of an ill-tempered gaucho who reconsiders his life of crime and brutality after seeing the terror on the eyes of a boy whose father he killed in cold blood.
The
concept
art for the project suggested a violent, brutal film and the first trailer supports that initial thought; it's gritty, violent and bloody and oh so awesome.
Trailer after the break.
You might also like
uncleB (10 years ago) Reply

nice. nothing better than a good western. 3:10 to Yuma

Anonymous (10 years ago) Reply

Crap. "Video removed."

quietearth (10 years ago) Reply

fixed!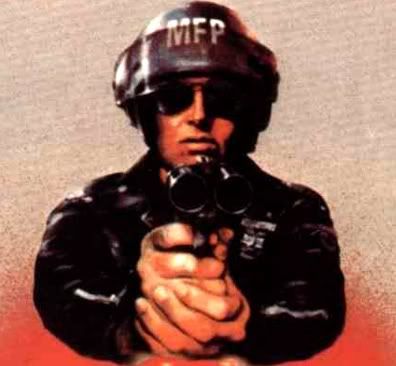 agentorange (10 years ago) Reply

I love a good Euro duster. Looks great.

Anonymous (10 years ago) Reply

beautiful cant wait. glad i only got half of what they were saying thou. trailer's a tad too long for and seems to give too much away.

brett (10 years ago) Reply

Don't forget about legend of god's gun. That was an interesting western too.

Leave a comment