Latest news
Christopher Webster
[Film Festival 12.17.09]
movie
news
interview
western
"My philosophy going into this remake is to fix the things that need fixing and leave the rest alone."
-- Rodrigo Gudiño
There are two films that I consider myself lucky to have seen theatrically. One is an ill-colored print of the original 1972 spaghetti western,
Cut-Throats Nine
and the other is Rodrigo Gudiño's
The Facts in the Case of Mr. Hollow
(
trailer
), a deliriously macabre animated short that blew me away with its technical merits and dark vision when I saw it on its festival run last year. So you can image how intrigued I was to discover that these two unique cinematic experiences would been mashed together now that Gudiño is making his feature debut with a remake of the cult western.
Our friends at
Opium
caught up with the Canadian filmmaker and publisher of Rue-Morgue Magazine to discuss his plans. Here are a couple pull quotes:
"[Cut-Throats Nine] has an amazing story at its core and yet it is a movie that is far from perfect. When I first saw the original I also saw a lot of potential to expand on themes that I thought were bigger than a cult movie, themes having to do with human evil and violence. I guess I see the remake as an opportunity to make a bigger, more intense film out of the source material"
"The characters have been completely reinvented as has the dialogue, backstory and violent set pieces. My philosophy going into this remake is to fix the things that need fixing and leave the rest alone."
"If all goes as planned I expect a premiere by the fall or winter of 2010."
The remake is set to star a pretty amazing cast in Harvey Keitel, Mads Mikkelsen, Roy Dupuis. Seriously, those are some great names for a modern duster and I cannot wait to see some development happen on this project.
Here's the trailer for Joaquín Marchent's original Cut-Throats Nine:
You might also like
Michael Bartlett (13 years ago) Reply

This guy is probably the hottest up-and-coming director on the planet right now. He showed me his short film 'The eyes of edward james' in Cannes in 2007 and it was seriously impressive.

I have been waiting a long time for him to make his first feature, so very pleased to hear this news...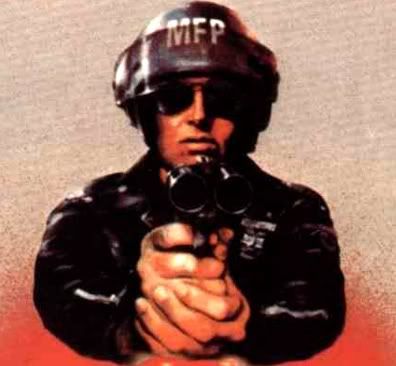 agentorange (13 years ago) Reply

Agreed. I saw his short, "The Demonology of Desire" and was floored. It's like early Cronenberg.

UncleB (13 years ago) Reply

Great shorts. Full feature with Harvey Keitel sounds like it could be out there. Sounds good

Michael Bartlett (13 years ago) Reply

Actually I thought Demonology of Desire was really weak. The story was a bit all over the place. Everyone who saw it with me said the same thing, which I think disappointed the producer. But we all agreed the other short was brilliant. I think with DoD it was a case of a lot of great visuals (the creature effect was awesome) but no real point to the story. Maybe you should private mail me about it (Agent Orange)?

Helen Binmore (13 years ago) Reply

Eyes of Edward James was pretty good but I saw the Demonology of Desire at Fantastic Fest and absolutely loved it. The film got an award there so I guess the jury agreed. Still waiting to see The Facts In the Case of Mister Hollow.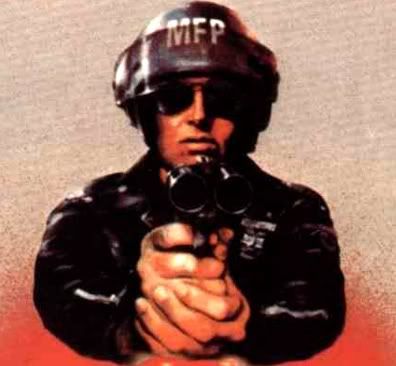 agentorange (13 years ago) Reply

Both films are very different. For one, Eyes of Edward James is all plot driven whereas DOD plays on an cerebral, metaphoric level. It articulates all the primal, confused sexual desires and fears of a teenage boy perfectly.

The scary over-bearing, sexually agressive older girl, "getting rid" of parents to gain autonomy, The vagina id monster in the basement. Plus its all shot with harsh angles giving it a dream quality. It's very smart, though from as a visceral experience I can see why viewers might respond better to EOEJ. It's really scary.

MB (13 years ago) Reply

What was the point of the monster in DoD? It seemed to get thrown into the mix about half way in with no real explanation. Also I thought the older girl was the main character - from what I remember that boy came into it a bit later on, as kind of a pawn in her weird game.

Don't get me wrong - I love Lynchian stuff as much as I like plot driven stuff - but sometimes the dream-like argument can get thrown in to cover up bad writing. Visually the cinematography didn't seem as dream like to me as it could have been - assuming that is what Rodrigo was going for.

He told me a while back that he was planning to release all his shorts on DVD. If that is the case, we might be able to see the third one that way. Even though I like one of his films and dislike the other, there is no denying the guy is a huge talent as a director.

On a sidenote on Film Festivals and Jury prizes - check out TAG 26 by Andreas Samland. Quite possibly the best short film ever made (Won at Brooklyn I believe) and is on - if I may be frank - a completely different level of filmmaking to DoD. Would be keen to hear people's feedback to that flick if anyone can find it.

MB (13 years ago) Reply

Here it is:

http://www.veoh.com/browse/videos/category/entertainment/watch/v17107879kjZwGcKW#

Jeff D (13 years ago) Reply

Rodrigo's films were released on DVD earlier this year and available at this link:

http://www.rue-morgue.com/rmp_cinema_dvd.php

Leave a comment