Latest news
quietearth
[Film Festival 12.21.09]
post apocalyptic
movie
news
drama
gallery
We first reported on this in
June
and have been closely following it since. Our own Ireland/Scotland floating correspondent Alan Maxwell saw the film and loved it so much, he gave it a whopping rating of
9 out of 10
calling it "uncomfortably realistic vision of the breakdown of society". While we're still waiting on a trailer, we now have the first stills for you, so enjoy!
Two couples hide out in a remote holiday home, trying to escape the consequences of a breakdown of society. Their relationships deteriorate as supplies grow scarce and they face increasing threats from hungry outsiders. In order to increase their chances of survival, they each have to make choices they never imagined would confront them.
Stills after the break.
You might also like
Lotus Eater (12 years ago) Reply

I sense cannibalism, perhaps.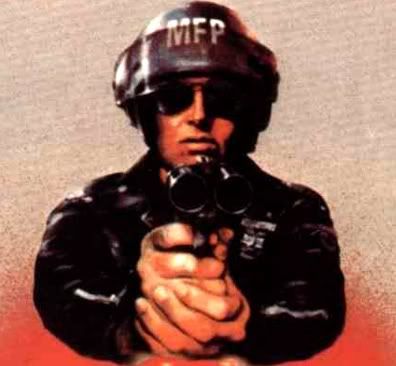 agentorange (12 years ago) Reply

Been looking forward to seeing this forever. stills look starkly beautiful.

Pat (12 years ago) Reply

Cannot wait to get my hands on a copy of this film.

Bob Doto (12 years ago) Reply

Yes. These stills look delightful.

Leave a comment