Latest news
Christopher Webster
[Cathode Ray Mission 01.20.10]
trailer
news
cyberpunk
scifi
I liked the
Caprica
pilot a lot. As I watched it, I realized that it's rare to see an "earthbound" scifi soap opera that's so well written and even rarer to see one that deals with themes of artificial intelligence in a such a philosophical way. That's why I've decided to plug the show's season one premier happening on SyFy this Friday.
Caprica is about two families, the Graystones and the Adamas, who live together on a peaceful planet known as Caprica. They are on the cusp of a startling breakthrough in artificial intelligence, but one that also brings about unforeseen consequences.
Caprica is a spin-off of the stellar
Battlestar Galactica
series, set 50 years prior to the events of that show. Obviously BSG was trend-setting in many ways for SyFy and I hope that Caprica will continue to push the envelope.
Caprica
stars Eric Stoltz, Esai Morales, Alessandra Torresani, Paula Malcomson, Polly Walker, Genevieve Beuchner, Magda Apanowicz and will debut on Friday, January 22 at 9 PM ET on the SyFy channel.
Two new Caprica TV trailers after the break.
You might also like
Marina (12 years ago) Reply

I lost interest in BSG somewhere in the third season and never went back. I was curious to see what Caprica would have to offer and must admit that I too really liked the pilot. It surprises me though that a lot of the local BSG fans didn't care much for the pilot. Wonder what that means (if anything) for Caprica.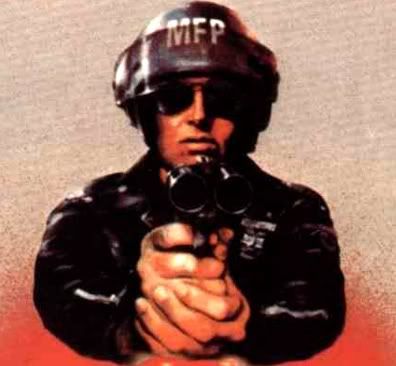 agentorange (12 years ago) Reply

Funny, BSG lost me halfway through season 3 as well, so something obviously went horribly wrong there. I finished the series mind you, but it never quite felt the same.

Mark (12 years ago) Reply

Season 3 was the series' weakest year. But, Season 4 was exceptional and the series ends quite well.

macstu (12 years ago) Reply

SLOW, LACKING FOCUS AND BORING CAPRIA IS OF TO A WEAK START. CAN ANYONE SAY TURKEY!!

SM (12 years ago) Reply

Yeah it's slower but this this had Blade Runner all over it... give it a chance kids.

Leave a comment