Latest news
Christopher Webster
[Contests 01.21.10]
scifi
contest
Okay, so maybe a little bit out of our usual contest style, but if scifi television is your game than it really doesn't get better than
Farscape
, Brian Henson and Rockne S. O'Bannon's way-out-there space opera about a lost astronaut named John Crichton and his adventures with a rag-tag fleet of escaped prisoners. It's high on adventure, full of irreverent humor and it set the trend for inter-species sex way before Battlestar Galactica was even a glimmer in Ron Moore's eye.
For the 10 year anniversary of the show, A&E have released all 88 episodes on 26 discs with over 15 hours of bonus features and they've given us an extra box to give away to a lucky reader.
How to Win:
- Email your full name and mailing address to contest[at]quietearth.us (replace "[at]" with"@").
- Subjectline should be "Farscape Contest"
- Enter by Friday January 29, 2010.
We've got one R1 DVD Box, but the contest is still open to anyone living in the US, Canada, the UK, Europe, Australia and New Zealand.
Good luck y'all!
You might also like
David (12 years ago) Reply

The email address does not work!

And yes I did change the [at] to @.

David (12 years ago) Reply

OK, thanks, that one seems to have worked!

Stuart Conover (12 years ago) Reply

Great contest! Thanks for giving us a chance at winning such a great show ;)

FALLEN101 (12 years ago) Reply

Thank you so much for doing this. I've always loved Farscape and I was beginning to wonder when they'd release a boxed set (I know the released the individual discs for a while before ADV Films went under). This is great.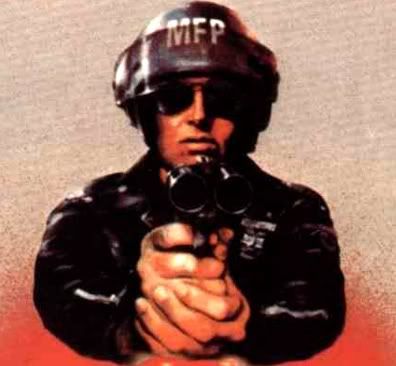 agentorange (12 years ago) Reply

Hey, no problem. I only wish we could give away more sets.

Good Luck!

Jonas (12 years ago) Reply

I haven't really been active on the internet that much the last couple of months. But damn, I'm so happy I decided to check your site again now.

Farscape is epic!

Please please please please let me win.. :D

james (12 years ago) Reply

hiks, indonesians like me aren't allowed to participate in this yet, i presume

Leave a comment