Latest news
quietearth
[Celluloid 02.01.10]
movie
trailer
news
comedy
drama
We've been sitting on a review of this Irish film for months now, and no matter how I pestered the production company, they wouldn't release anything on it, that is, till now. Our own Alan Maxwell calls this "an absolute joy from start to finish".
From beyond the very limits of our imagination comes a stranger. Who is he? What is he? And why is he so thirsty? These are the very questions asked by the inhabitants of Ballymoran, a sleepy village nestled deep in the Gilhooly mountains when they discover a "visitor" in their midst.
Teaser after the break.
You might also like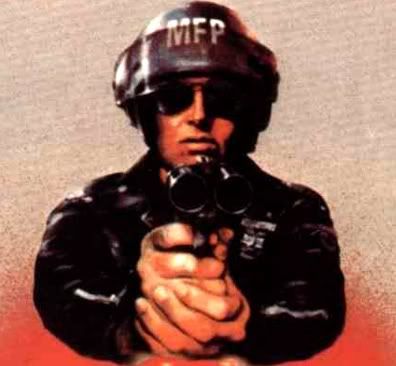 agentorange (13 years ago) Reply

Heh, awesome.

FICTIS (13 years ago) Reply

VISOR UP... This looks totally rad. And completely stupid altogether... My kind of film ;) Can't wait to get my hand on this...

Leave a comment