Latest news
Christopher Webster
[Film Festival 02.17.10]
movie
news
scifi
thriller
We've got some good news for scifi fans attending SXSW this year. The festival plans on giving Swiss scifi thriller, CARGO, the royal treamtent for its American premiere.
The film, directed by Ivan Engler and Ralph Etter, will show as part of the festival's "Spotlight Premieres" series on the festival's largest screen, The Paramount Theatre. This is the theatre that premiered MOON last year. As I've seen the film and can attest to its massive scale, I think this was a smart decision by the fest and will make for a perfect screening of the film.
While we don't have the exact date and time of the screening, a source from the fest tells us it will be likely be Wed March 17, or Thur March 18 around
9:30/10pm, so if you're around the festival at that time, be sure to check it out.
Watch for our review of the film around that time too.
CARGO trailer after the break.
You might also like
toro (12 years ago) Reply

It looks superb :)
WANT. IT.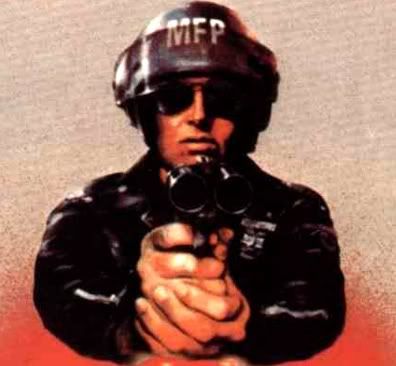 agentorange (12 years ago) Reply

It is superb. The trailer doesn't really do it justice. It's a big vision and the story goes places you don't expect... but I'm already saying too much.

Michael Allen (12 years ago) Reply

This looks really good. I just need some plane tix for the SXSW.

Anonymous (12 years ago) Reply

a bit similar to Pandorum?

Lotus Eater (12 years ago) Reply

I want to see this.

Must find "cheese sandwich"? to load from.

Anonymous (12 years ago) Reply

Not like Pandorum at all. Very different, though the marketing makes us think it is.

Leave a comment